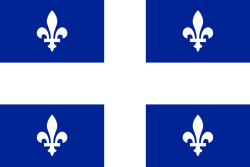 We've gathered the best Quebec web hosting companies on this page so that you can find the best places to host your websites in Quebec. The Quebec website hosting services on this page are recommended based on the quality of their hosting plan, their prices, the features offered, and their response time, customer and technical support.
We've listed the best web hosting in Quebec in the table below, which provides links to useful pages, like the respective web hosting coupon codes to receive discounts at each host:
Web Hosting Canada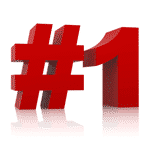 Web Hosting Canada offers beginner, professional and business web hosting options. Enjoy a free domain name, a web based website builder with more than 900 prebuilt templates, more than 200 applications including Joomla, phpBB, WordPress and Drupal and more than $100 in Google advertising credits. Web Hosting Canada can even port your entire website over into your new web hosting account. The process only takes three days, and your site will remain up with very little downtime while the transfer is taking place. Web Hosting Canada also offers local phone tech support, which means you will not be calling a foreign call center.
More Info on Web Hosting Canada
Web Hosting Canada 50% Off and Free Domain Name
Received a 50% discount on your web hosting plan when using this Web Hosting Canada promo code. The coupon also gives a Free domain name for life.
iQuebec Web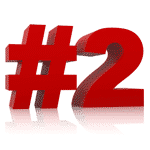 iQuebec Web hosting offers comprehensive plans that include virtual hosting. Virtual hosting allocates resources as your website needs them. That means that you never have to worry about a slow website. If the traffic increases, the resources allocated to your website also increase. iQuebec is the perfect option for web hosting companies and companies that want to give their users the ability to setup and manage their own web pages. There is absolutely no downtime as iQuebec uses the largest web network in America, and customer support is 100 percent free. Please note that iQuebec Web's services are offered in French.
iQuebecWeb Web Hosting Discount
With this exclusive iQuebec Web hosting coupon code, your shared hosting service costs only $3.25 per month when you register for 36 months.
VexxHost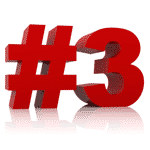 VexxHost offers affordable web hosting solutions including cloud hosting, traditional web hosting, demi-dedicated web hosting and fully dedicated cloud servers. All web services include email and unlimited disk space, data transfers, websites and databases. VexxHost also offers the latest in technology. The company has partnered with Microsoft, Intel, Redhat linux, Citrix, Cisco, Western Digital, cPanel, Dell and 3ware in order to offer their customers the best, fastest and most reliable web hosting solutions possible, and there is no obligation. VexxHost offers a 30 day money back guarantee, and there are no contracts to sign. Each account term is on a month to month basis.