Shopify users with experience in coding and development can extend the usefulness of the platform in a lot of different ways. One example is building a custom storefront that goes above and beyond the normal Shopify environment. Custom storefronts can be combined with Shopify's JavaScript Buy, Mobile Buy, and Unity Buy SDKs to create dynamic storefronts that expand the retailer's reach considerably.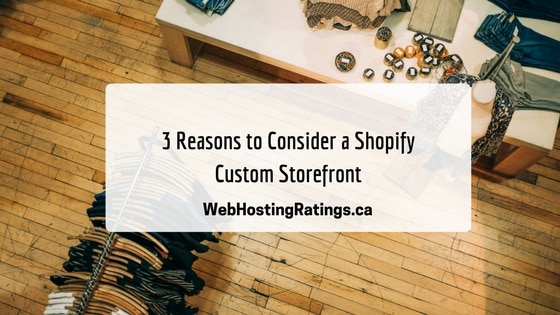 To be sure, building custom storefronts is the domain of experienced Shopify users who understand the basic principles of web development. Having said that, it is entirely possible to learn as you go if you are committed to growing your online store to its fullest potential.
The Shopify documentation contains the basic information you would need to create a custom storefront. We will not get into those details here. Rather, we want to present three reasons you should consider building a custom storefront if you are an experienced Shopify user looking to take things to the next level.
1. Integration with Other Websites
One of the best ways to expand the reach of a Shopify store is to integrate it with external websites. You may be a retailer operating a Shopify site along with a separate news site. Integrating the two could extend your reach to potential customers who follow your news but never visit your store. That's just the start, though.
A lot of custom storefront owners work with others within their industries in a sort of limited partnership. For example, you could integrate your store with that of a partner who specializes in drop-shipping. That partner agrees to let you integrate your store while, in turn, you fill any orders that come in through that site.
2. Integration with Mobile Apps
Expanding your reach in the mobile era means coming up with apps that let people visit your Shopify store no matter where they are. How important is this? It is very important when you consider that the majority of the coveted millennial demographic regularly shop online using their smartphones.
Building a custom storefront with the Mobile BUY SDK instantly puts mobile users within your reach. These are individuals who would shop at your store if you gave them an app, even though they would never shop using a desktop or laptop computer. And trust us when we say that there are more such buyers than many retailers know.
3. Integration with Mobile Games
Lastly, internet users are playing mobile games more now than ever before. That's what Shopify's Unity Buy SDK is all about. It connects store owners with gamers by integrating shopping with the most popular games. Creating a custom storefront using the SDK puts you in a position of being able to work with game developers to sell products right within their systems. You win by expanding your reach while the game developer earns some additional revenue.
The future of online retail is in its integration with other platforms. Shopify gives store owners a leg up on that integration through its custom storefronts.