With half-a-million users around the world, Shopify has become one of the leading e-commerce platforms on the internet. Among the many reasons merchants love the platform is the fact that getting paid is easy. A merchant need only establish a preferred payment method from within the platform's administrative settings, then sit back and let customers purchase products through a shopping cart application. Payments are processed and forwarded to the merchant by way of his or her Shopify merchant account.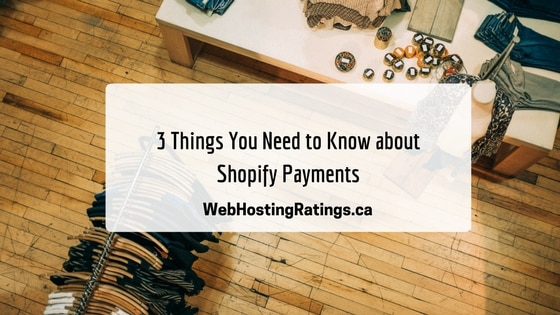 Getting paid from products sold is as easy as can be. But how much do you know about what actually goes into the payment process? It might be helpful to gain a better understanding of electronic payments in order to maximize the revenues from your store. To get you started, there are three things listed below that you need to know about Shopify payments.
1. Payment Times Differ between Providers
If you are running all your payments through Shopify Payments, the time it takes for money to make it to your merchant account is based on Shopify's default pay period. You can expect consistent payments at regular intervals as a result. You may not have the same experience with other payment providers.
Payment times differ among providers based on their own policies. You may see payments forwarded the same day that transactions are conducted, or you might have to wait a day or so. A lot of it depends on when payments are processed and posted in relation to when purchases are made.
2. Fees and Charges and Differ
Payment providers and processors make their money by charging fees based on a percentage of each transaction. Some companies also charge a monthly or annual maintenance fee on top of transaction fees. For this reason, it is wise to shop around before choosing a payment provider. Charges are normally assessed by credit card companies, merchants, and card issuers. Shopify also charges a small fee to act as a payment provider.
3. How Payments Are Processed
The actual processing of electronic payments is the one thing that confuses online retailers. Why? Because there are four steps involved in the process. These are as follows:
Authorization – Authorization must be given by the card issuer to cover the amount of the transaction.
Capture – Capturing a payment is essentially confirming that it has been authorized by the card issuer.
Clearance – Getting the money from the issuers account to the merchants account is known as 'clearing' the transaction. It involves the credit card company sending a request to the issuer and the issuer releasing funds to cover the transaction.
Funding – The final step involves moving the money released by the issuer into the merchant's account.
All four steps are completed in a relatively short amount of time. However, any breakdown in the process can delay a payment from being received by the merchant. Remember this: though electronic payments make e-commerce a lot easier, they are by no means error-free.