There is no arguing that Shopify is one of the best e-commerce platforms. Yet Shopify alone will not make a store owner a successful business owner. It is just a platform. Successful business owners have to know how to use it to their advantage. That's what this blog post is about. It addresses strategies that can be employed within the shopping cart to boost sales.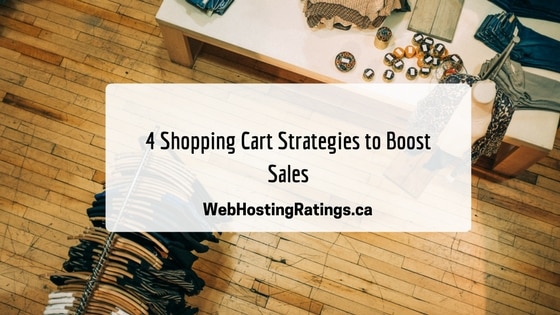 To set the table, let us first consider some startling statistics from CPC Strategy's Mary Weinstein:
68% of online shopping carts are left abandoned
61% of online shoppers are at least likely to abandon a shopping cart if free shipping is not offered
43% of online shoppers abandon carts because shipping charges are too expensive
$3 billion in annual sales are lost to abandoned shopping carts.
The statistics clearly reveal that abandoned shopping carts are a big problem for e-commerce retailers. They do not have to be as big a problem for you if you are willing to address the issue in your Shopify store.
1. Offer Free Shipping
The first tip ought to be self-evident. If the majority of online shoppers abandoning their shopping carts do so because shipping prices are too high, offer free shipping. Yes, free shipping does eat into your revenues. But you can set your prices slightly higher to account for it. The bottom line is that free shipping means something to online shoppers.
2. Simplify the Check out Process
Weinstein's data shows additional shopping cart problems. For example, 50% of all e-commerce sites ask for repeat information. The average number of steps involved in checking out is between five and six. These are the kinds of things that aggravate shoppers. If you want to avoid abandoned shopping carts, simplify the check out process in your Shopify store. Structure things to avoid repeatedly asking for the same information. Keep the number of steps needed to complete checkout to a minimum.
3. Present Timed Offers
Although many online purchases are planned, the actual transactions necessary to complete those purchases are often based on impulse. You can use impulse shopping in your favour by presenting time-sensitive offers in your shopping cart. For example, you could offer your customers a 10% discount if they complete the checkout process within 10 minutes.
4. Try Upselling
Some of your customers proceed to the shopping cart with every intention of completing the transaction. They are the kinds of customers you strive for. Even so, you might be able to do better with them if you are willing to upsell. Online upselling is a matter of presenting items that are similar to or complementary of those items already in the shopping cart. Incorporate special pricing with the upsell items to entice a purchase.
Your Shopify store's shopping cart does not have to be the place where orders go to die. If you understand what motivates shoppers, you can develop strategies that will push them over the finish line.