WordPress has its plugins; Joomla! has its extensions; Drupal has its modules. What do all three have in common? The extra add-ons are what gives each of these three content management systems near limitless functionality. As an e-commerce platform, Shopify accomplishes something similar with apps.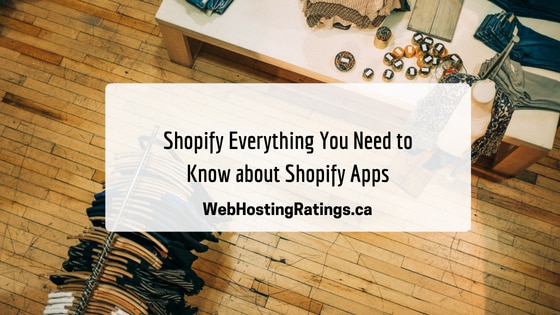 Apps are to Shopify what plugins, extensions, and models are to WordPress, Joomla!, and Drupal. They give Shopify the functionality necessary to compete as a leading e-commerce platform for non-developers. As such, the profitability of your own Shopify experience rests largely in your knowledge and use of apps.
Free vs. Paid Apps
The first thing to know about Shopify apps is that they are available under both free and paid models. All the apps published directly by Shopify are free. As for third-party free apps, they are in the app store for the taking.
Bear in mind that the selection of free apps is limited as compared to their paid counterparts. You may find the perfect free app you are looking for, but then again, you may not. Do not abandon your desire for added functionality without looking at all your options. Even if you cannot find a free app, you might be able to find a paid app that is reasonably priced.
Fee Schedules for Paid Apps
The next thing to know is how you actually pay for fee-based apps. According to the Shopify documentation, there are three models:
Monthly – Apps that come with a monthly fee let you use them only for as long as you need or want them. Some of the apps in this category are available for just a few dollars per month; others cost more. Shopify says that price goes up along with the complexity and availability of features.
One Time – This category of paid apps is those utilizing the one-time payment model. They are apps you pay for once in order to gain lifetime use. Apps with a lot of features cost more than those with fewer features.
Per-Use – There are a small number of app developers that prefer to release their work on a per-use basis. These apps charge only for when they are actually used. Otherwise, they sit dormant on your system without incurring any charges.
Finding Apps Online
The last thing you need to know is how to find the apps you are looking for. You start by visiting the Shopify app store. You can do so right from within your Shopify administration or by using a separate browser window. Once you're in the store, your best bet is to use filters to sort the apps.
You can browse apps according to:
category
price
popularity
collections
If you don't want to sort and browse using the default options, the app store does offer a basic search function. Look for the search window in the upper right corner. Just type in a few keywords and off you go.
And there you have it. Everything you need to know about Shopify apps.