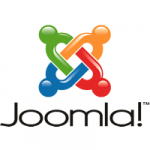 If you have a Joomla site that includes an online forum of some kind or has a very active community of readers who comment on your blogs, you may want to add a module to your site that shows how many registered users and how many guests are online.  One reason for this is that it lets users know if something they post is likely to receive a reply fairly quickly. If there are many other users online, the chance of a reply is likely, so users may not leave your site quite as quickly.  This module is also beneficial to you since you can use it to get an idea of how many people are actively viewing your site at any given time.
First, log in to your Joomla dashboard as an administrator and go to the Module Manager.  You will see a list of all of the modules you currently have installed.  Click on the New button up at the top.
You will now see the Select a Module Type screen.  You should see Who's Online towards the bottom of the list (modules are listed alphabetically).  Click on it.
The details window for the Who's Online module will open.  You can customize this module in a few different ways.  First, you can give it a different title if you want.  This will show up on your page if you select "show" under the Show Title option.
Click on Position, then on the Select Position button.  You will now see a list of all of the different positions where you can place the module.  Many people prefer to put it in the footer, so look for Footer Last and click on that.
Back on the details menu, you will be able to change a few more settings:
Status – Change this to Published to add the module to your site
Access – If this is set to Public, anyone who visits your site will be able to see who's online
The other options (Ordering, Start Publishing, Finish Publishing) are not really important for this module and can be left at their default or blank settings.
On the right side, you will see two boxes, one for Basic Options and one for Advanced.  Under Basic Options, you'll see a box for Display.  There are three different options here:
Display the total number of guests and users who are online
Display only the user names of the registered users who are currently online
Display both
Select which of the three options you want and click on Save & Close.
Now visit your Joomla site.  Down at the very bottom on the right side should be a section with the title "Who's Online" (or whatever custom title you entered).  If you are logged in, it should show your username.  If you're not, it should show that there's at least one guest viewing your site.  Of course, if you are doing this during a peak time, it is very possible you will have multiple guests and even other members online.