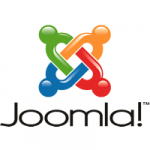 Once you have had your Joomla site up and running for a year or so, you are going to have many articles listed.  You most likely do not want to delete any of your older articles, either, especially if these are tutorials or other relevant content that readers may need.  While you can continue to add articles to your site and let it become larger and larger, it will also become somewhat difficult to navigate or to find the articles you want, even if you have a search feature installed.  One way of dealing with this is to add an archive section to your site and assign articles to it.
Adding the Archive Section
Step 1
First, login to your Joomla account as the site administrator (or with an account that has administrator privileges).  Next, go to the Dashboard submenu.  Click on Menus at the top, and then select the menu where you want the option to go to the archives to appear – the Main Menu is a good option.  The pop up menu should give you the option Add New Menu Item.  Click this.
Step 2
The Add New Menu Item screen will be displayed.  You will see a number of different boxes here.
Menu Item Type – Click on the Select button beside this box.  A new menu will appear.  Click on Articles to open the articles submenu, and then click on Archived Articles.  The Link box will automatically be filled in.
In the Menu Title box, type in the name of the title you would like to use.
Menu Location is also required.  The default will be Main Menu, but you may change it if you like.
Other options, such as Alias, Target Window, and Parent Item can be changed if you want.  Otherwise, you can leave them to their default settings.
Step 3 – Optional
You might also want to change some of the options found under the Advanced Options tab.  These options include the following:
Article Order (alphabetical is the default)
Date for Ordering (date created is the default)
Number of Articles to List
Filter Field
Intro Text Limit
Step 4 – Click Save
Click on the green save button at the top.
Step 5 – Select Articles to Archive
Right now, your archive section will be empty.  For articles to appear there, you will need to mark articles as archived.  To do this, go to your articles list.  Click the check boxes next to the articles you want to archive.  Once you have selected all of the articles you want, click on the Archive button up on the toolbar.  The articles will then disappear from your main article list.  These articles will now only appear in your archives, not in your featured articles list.
That's all it takes to create an archive.  You may want to remember to archive articles on a monthly basis if you have a lot of new content created, or you may want to do so every three months or even once a year.