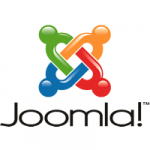 The old days of printing classified ads in the newspaper may be quickly fading into distant memory, but classified ads themselves are not dead. They have just transitioned to the web. You may have a website that could benefit from classified ads, and if you are using the Joomla content management system, there is a great extension capable of getting the job done quickly and easily. The extension is called DJ Classifieds.
DJ Classifieds is a robust extension that gives you both the power to put classified ads on your website and manage them effectively. It has an excellent list of features that include:
customized layout
SEO customization
support for third-party extensions
support for social media
five promotion options
additional modules for better management
strong set of back-end management tools.
This is a paid extension, but one we believe is well worth the price if you need support for classified ads on your website. The good news is that you purchase a one-time license and you're done. The company behind the extension offers different pricing packages depending on the level of support you want.
Classified Ads as Sliders
We already mentioned additional modules you can add to DJ Classifieds for better management. Some of those modules are built-in, including one that allows you to present classified ads as sliders. Why would you want the option to do this? There are two reasons. First, sliders get the attention of website visitors almost immediately. Placing targeted ads in your sliders will increase sales potential significantly.
Second, that increased sales potential will allow you to sell the slider space to advertisers at a premium price. Those looking to get top billing with the slider position will be willing to pay more for better results. Essentially, presenting classified ads as sliders become another revenue stream for your website.
If you already have DJ Classifieds installed, making use of sliders is very simple. Go to the DJ Classifieds module manager and click on the 'Advanced' tab. Then choose 'Slider' from the 'alternative layouts' drop-down menu. From there you can set your options to include everything from the number of sliders to the order in which they appear. In minutes, you can have your sliders set and ready to place anywhere on your website.
Sliders as a General Tool
You may have begun reading this post in anticipation of downloading a free extension that makes using sliders easy. Unfortunately, that is not what this is about. However, if your Joomla theme incorporates sliders as part of its default setup, you can create your own ads using a paint or graphics manipulation program. It really is something you should consider if your theme has built-in slider capability.
The primary benefit of sliders is that they allow you to change content regularly without disrupting the rest of your site. Sliders are a great way to get the attention of both new and returning visitors whenever you are trying to sell something, create a buzz about a special offer, or even just tell your customers about something new. Learning to use sliders could be one of the most effective things you do for your Joomla website.