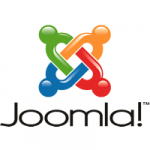 Joomla offers several powerful tools that enable website owners to add multi-language support to their websites. You may never have need of these tools, but they are invaluable for those trying to reach audiences in multiple countries in which English is not the norm. Multi-language support can be a vital part of e-commerce in places such as Eastern Europe, Asia, and the Middle East.
The first thing you need to do to take advantage of multi-language support is to install the specific languages you want to make available. You can do that relatively easily:
In the Administration panel go to Extensions> Extension Manager> Install Languages.
Choose either from the list of displayed languages or use the Search option to find a language that does not appear on the list.
Select the languages you want to install by ticking the check boxes next to them.
Click 'Install' to complete the installation.
Depending on your version of Joomla, you may have to install multiple languages one by one. If so, just repeat the above steps until all of your chosen languages have been added to your site.
Configuring Multi-Language Support
The next step in setting up multi-language support on your site is to configure your languages. The process described here will have to be repeated for every language you choose to add. To start, go to Extensions> Language Manager. Click the 'New' button in the upper left-hand corner. A form should appear with a list of dialogue boxes that need to be filled in. After completing the form, click the 'Save & Close' button on top.
Language Filter and Switcher
Your final step is to set up the language filter and switcher so that your users can use the language of their choice. Use the Plug-in Manager to find and install the Language Filter module; it works the same as any other plug-in you have already installed. When you're done, you need to make the switcher accessible to your users by installing and displaying the Language Switcher on your website.
In your Admin panel go to Extensions> Module Manager and click on 'New'. You should see the Language Switcher appear in the list of available modules. Select it, give it a name, and choose a display position. The position you choose will determine where the switcher appears on your site. If you want it to appear on all your pages, click on 'Menu Assignment' and choose 'all pages' from the drop-down menu.
You are now finished adding multi-language support to your website. Anyone who visits will be able to click on the Language Switcher to select one of the installed languages. However, keep in mind that your menus will remain in English. If you want your menus to appear in the different languages, you will have to go through and configure each one using the Menu Manager in your Admin panel.
Also, bear in mind that multi-language support relies heavily on automated translation. Your content will not be translated perfectly, as automated translators cannot account for all of the nuances of language. It will provide a strong enough translation that foreign users will understand most of what they read.