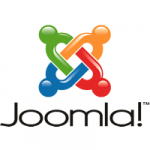 Meta data is one of the most important aspects of a website. Meta data is data about data, which sounds odd at first. Basically, the meta data on your Joomla site is that which tells search engine robots what your site is about. Meta data can contain information such as your site's keywords, what categories it fits in, when the site was created and last updated, who is the website author, where the author/business is located, and more.
One reason meta data is so important is because search engine robots are very limited in what they can perceive. A search engine cannot read a website, process the content, and draw a conclusion regarding the site's topic. It can only read the individual words, not understand their context. Meta data is something of a summary, then, of what is on a Joomla site. Search engines also cannot see pictures, graphics, and things such as Flash modules. Meta data can be used to describe these things so that the search engine can properly evaluate the website.
Adding Meta Data to Joomla
You definitely need meta data on your Joomla site if you want to rank higher in search engine results. This Joomla how-to will walk you through the process of adding meta data to your entire website, to each category, and to each article. Note that it is written for Joomla 3.x – adding meta data in other versions of Joomla may be slightly different.
Adding meta data is actually pretty simple. First, log in to your Joomla administrator account and go to System, Global Configuration. This is where you will find Metadata Settings. You can first create your meta description. This is a short definition of what your Joomla site is all about. Next, enter your meta keywords. These keywords should be related to what your site is about. Do not use keywords that don't relate to your site, even if you think they will rank higher. This type of keyword stuffing is frowned upon, and search engines will penalize your site if you use keywords like this.
Category Meta Data
Next, click on Content, Category Manager. Then pick the category you want to change. Click on the Publishing tab. Here, you will see the option to add a meta description and meta keywords to your category. Use the same thought process you used for your site keywords: the description should be a short sentence or a few words about what the category is. The meta keywords should include the category name and a few other words related to it.
Article Meta Data
To add meta data to each of your articles, click on Content, then Article Manager. Decide what article you want to add meta data to and click on it, then select the Publishing tab. As with the category section, you will find boxes on the right-hand side for meta description and meta keywords. Because you are adding a description and keywords for every article, you can be very specific. Select the best keywords for that article. Remember that your site and categories already have keywords, so you do not necessarily have to repeat them.