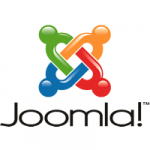 One of the ways you can add to your Joomla's search engine optimization (SEO) is to add your site's name to the page title of each page. This Joomla tutorial will show you how to include the site's name in Joomla 3.1. By adding your site's name to your title tag, you may be able to rank your site higher and bring in more traffic to your website.
You could manually add your site name to every page title on your website, but that can take a lot of time. In fact, if your Joomla site has hundreds of pages on it already, it would take hours or days to do. You definitely do not want to do that. You may also have multiple people adding pages to your Joomla site, and it is possible that some of them will forget to modify the page title tags on a regular basis. Would it not be much easier to have it added to every webpage title?
There is an Easier Method
Fortunately, Joomla 3.1 has an easy way of doing that. First, log in to your Joomla site as a manager by going to your site's homepage and adding "/administrator" to it. Once you've logged in, go to the System header on the left side of your dashboard. You will see Global Configuration under this header. Click on that and you will see a number of tabs open at the top. Click on the Site tab.
Over on the right side of this new page, you will see a header for SEO Settings. Under that, you'll see an option to Include Site Name in Page Titles. You will have three different options here. The first option is "Include Site Name in Page Titles – NO". If you choose this option, your title will be set to whatever the page title is with nothing added.
More Options
The second option is "Include Site Name in Page Titles – BEFORE." This will add the site name before the page title. For example, if the page title is "Blog" and the site name is "Joomla Site," this would make the page title "Joomla Site – Blog."
Finally, your third option is "Include Site Name in Page Titles – AFTER." This will create a page title of "Blog – Joomla Site."
What are the Differences?
What's the difference? A lot of it really depends on how you prefer the title to look. When a search engine indexes your webpages, it will add the site name to the link shown in the search results. Without the SEO setting, you would see "Blog" in the search results. If you use the option to add your site name to your page title, it will appear on these search results. This can be very helpful because you will see your site name along with the more vague description of "Blog." This is a good way of making your search result more helpful to the user. If it is clear what the page is and that it is a part of your site, you may get more traffic.
If you go to the Site Name section, you can change it to whatever you want and that name will instantly change on every page through the site. It makes it quick and easy to modify this part of your website whenever you want.