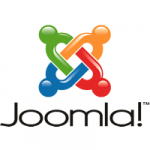 When you do a basic Google search, you are going to see three things about each result: the title of the webpage, the alias (its URL address), and a short two-line description. For larger websites, you might also see some subpages. For example, for a major online clothing store, you might see two columns of three rows each that list departments. However, most of the time, you will not see that—you will only see four lines for each result.
What the Search Results Show
When you Google your own Joomla site, you'll see these four lines – the title, the alias, and the two-line description. However, what if you don't like what is displayed? You can actually go into Joomla and edit how your site appears in search results. This will let you better optimize the result so that you are more likely to get people to click on your page.
The first thing to do is to install OSMeta. This small Joomla extension is very easy to use. There are no extras to it – it lets you customize your site's metadata, which is what Google pulls from when it generates your site's entry. First, you will need to download and install the extension. OSMeta was created by Alledia and it can be downloaded free from their website.
Once you've downloaded it, login to Joomla and click on Extensions, Extension Manager. Click on Upload Package File, and then browse until you find the file. Then click on Upload & Install.
Upon Installation of the Extension
Now that the extension is installed, you can set it up by clicking on Components, then OSMeta. Now you will see a list of all of the metadata for every article, category, and page on your site. If you have a huge Joomla site, this can be a little overwhelming.
The first entry on the list will be for your homepage. This is the page you will most likely want to work on first because it is more than likely going to be the page that appears in search results. You'll see that each row on the page has three columns. The first lists the type of page (in this case, it is the Homepage). There are a few different options here depending on what type of page it is. As a homepage, you have the option of Default or Custom. Select Custom.
The next column, Title, lets you create a custom title for your page. The last column is for a custom description. Your title is limited to 70 characters (including spaces), and the description is limited to 160 (also including spaces). Note that you cannot change the alias in a Google result – that will always be your Joomla site URL.
If you want to change the metadata on a particular article, you can use the search function at the top of the page to quickly find the article you are looking for. This is particularly helpful if you have hundreds of pages on your Joomla site.
When you're adding a new article to your site, you will also have the option of clicking on the Publishing tab and entering your metadata before you publish the article.