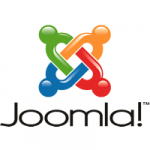 A category blog is a quick way of organizing blog posts in Joomla.  It allows you to designate blogs as being part of a specific category, and when that category is shown, only blogs that fit within it will be displayed.  These category blogs can also be organized and formatted in a number of different ways.  This Joomla tutorial will show you how to create a category blog.
First, log in to your Joomla site as an administrator. Then click on Content, Category Manager, Add a New Category.  This is where you will see what categories already exist and which articles are assigned to them.
You'll now see the categories you have listed. Let's assume you've already created some categories and added different articles to that category.  If you haven't, you'll need to create a category.  This is fairly simple to do, and there are a number of tutorials that will walk you through the process.
Now that you know which categories exist on your Joomla site and which articles are assigned to which category, you can create your category blog.
Click on Menus, Main Menu, Add New Menu Item. You'll see the New Menu Item screen appear.  There will be a number of different options here.  First, click on the Select button beside the Menu Item Type  Select Articles to expand that list, and then click on Category Blog.
In the Choose a Category box, select the category you want to use for the blog.
Menu Title is also required – give this category blog a name (it can be the same name as the category itself).
Add a Menu Location – the default is Main Menu.
If you go to your Joomla site, you should be able to find your category.  If you left the default location as Main Menu, it will be on the same row of menu items as the Home link.
Click on your category.  You'll see one leading article and then two columns of two articles each.  Below that, you'll see the "More Articles…" link section with links to some of the other articles in this category.
Customizing All Category Blogs on Your Site at Once
If you like this layout, you don't need to do anything else.  However, you can customize this layout if you like.  To do so, go to the Article Manager menu.  Click on the Options button.  Then click on Blog/Featured Layouts.
Here you'll see a number of different options.  You can change how many leading articles and intro articles appear.  You can change the number of columns and the number of links that appear at the bottom of the page.  Be sure to click on Save after making any changes.
After making changes, return to the category page and make sure it looks like you want it to.
Settings Specific to One Category Blog
It is important to note that the settings you have created will be the default settings for every category blog on your Joomla site.  To change that, you need to go to Menus, Menu Manager, Menu Items.  You'll see your category listed here.  Click on it to open its properties menu.
Click on the Advanced Options tab.  Category Options will be opened automatically.  Click on it to collapse this menu.  Then click on Blog Layout Options to open a new menu.  Here you can fill in information specifically for this category blog (number of leading articles, intro articles, columns, links, etc.).
Click Save when you're done.
You should now see that your category uses its specific settings rather than the global category settings.