HostPapa is a hosting service that can host most content management systems (CMS), including Joomla, and its services and quick installation scripts make it a great Joomla host. HostPapa is a green Web host and is known for great uptime, a massive amount of features and unlimited bandwidth and storage. If your website is in the small to medium range, then HostPapa can provide you with everything you need for your Joomla website.
How to Install Joomla on HostPapa
The Joomla CMS is fairly easy to use once you have it installed, but installing it can take a long time. If you don't know how to properly install PHP files, then your website may experience various problems like missing files, the CMS not appearing properly or certain features not working. It's much easier if the host installs the files for you, and HostPapa can do that easily and automatically.
HostPapa offers a simple script installation program called Softaculous that allows you to install all of the Joomla files within a few seconds. You just have to tell the host what domain you want the CMS to be installed on. This means that even new Joomla users can quickly get their feet wet without the annoyances of installing all of manually installing all of the PHP files.
To install Joomla on HostPapa with Softaculous and cPanel, you only need to follow these simple steps:
First, you must create your Hosting account on HostPapa and register your domain name, if you haven't done so already. Visit HostPapa by clicking the button below so that you receive a free domain name:

HostPapa Free Domain Name

Receive a free domain name with a new HostPapa's shared hosting plan

Now log into your cPanel account. Your username and password will have been sent to your email by HostPapa after you created your account. You can usually log into cPanel by visiting example.com/cpanel where you should replace example.com by your domain name;
Once in your cPanel account, you must locate the Softcalous Apps Installer tab as seen below;

On the next screen, click on Install at the top right of the screen;

Now fill in the information for your new website as prompted and click the Install button at the bottom of the page;

That's it, your new Joomla website is installed!
HostPapa Uptime Guarantee
HostPapa has a very good uptime guarantee that ensures that your Joomla website will be up almost all of the time. Their uptime guarantee is 99.9 percent. This means that your website will be down a maximum of 43 minutes per month. The website may go down due to server upgrades or technical issues, but the chances of someone noticing your website being down is very rare. There are a total of 720 hours in a month, and being down less than one hour should not affect your website too much.
Joomla websites are meant to be seen. This means that you need a Web host that takes uptime very serious, and HostPapa is dedicated to keeping its customers happy.
HostPapa Joomla Upgrades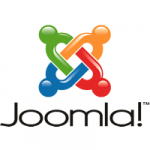 The Joomla CMS is an open system that is constantly being upgraded by its developers. The new versions come with additional features and benefits, but the main reason why you should upgrade is because each new Joomla version is safer than the last. Most of these upgrades patch up security flaws that hackers are exploiting, and the developers want to keep your website as safe as possible. Having an older version of Joomla significantly increases your chances of being hacked.
HostPapa consistently performs upgrades whenever a new Joomla version is released. This ensures that you are safe, and you can take advantage of any features that are bundled with the new version.
HostPapa Programming Support
Another thing that HostPapa does right with Joomla hosting is that you are provided with the best programming support. Joomla uses PHP and MySQL to function. The PHP is used for the CMS and its various functions, and MySQL is used to store all of the information in various databases.
HostPapa consistently upgrades its PHP and MySQL programs. They currently have PHP 5 and MySQL 5.1. These are the newest versions, and there are many other Web hosts that haven't fully upgraded yet. If you go with HostPapa, then you will have all the programming support you need to keep your Joomla installation running smoothly.
HostPapa Joomla Hosting Review

HostPapa was not created to host only Joomla websites, yet they give you everything you need to successfully run a Joomla site. You get the latest version of Joomla, consistent upgrades for all the associated programming languages and a great uptime guarantee that ensures that your website will always be up. If you want to make a Joomla website, then HostPapa is one of the best hosts for small to medium websites. With its Softaculous Joomla Installer, HostPapa makes installing and creating a Joomla easy. With one of the lowest price for shared hosting, HostPapa is one of the best Joomla hosting company you can go with in terms of cost and quality. This is why HostPapa is a web host we recommend for hosting Joomla sites. For more information, please visit HostPapa.ca.