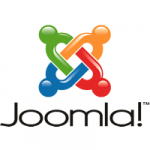 If you run a local news or magazine website or provide local outdoor-related services, adding a weather module to your homepage can be a really useful tool for visitors, providing them with an overview of the forecast for the coming days and allowing them to tailor their plans accordingly.
In this tutorial, we will show you how to add the weather to your Joomla! website using the Weather365 module. This module is powered by leading worldwide weather site weather365.net and can be set up without too much fuss. It also supports 34 languages and is completely free, which is always a bonus.
Installing the Weather365 Module
To get started with Weather365 you will firstly need to download the module from the Joomla! Extensions Directory. Clicking on the Download link will take you to the module website where you will need to select the correct module for your Joomla! installation.
Having downloaded the zip file, log in to your Joomla! dashboard and go to Extensions > Extension Manager from the main menu.
In Extension Manager click on the Choose File button and find the Weather365 module on your local computer (the file name will look something like this mod_weather_365_3.0.zip).
Click on Upload & Install and allow Joomla! to complete the installation. A successful install will be confirmed with a message.
Back in the main menu go to Extensions > Module Manager, find the Weather365 module (you can enter it into the search field if you have numerous modules installed) and click on the red X icon to enable it.
Setting up the Weather365 Module
With the module enabled, you will now need to configure it according to your preferences. This will start by going to Weather365.net and entering the city/state/region that you wish to provide weather for. Below your chosen region you will see a link, for example "New York (1468) = ID Homepageweather". Make a note of the ID code (the four-digit number) as it will be needed in the next step.
From your Joomla! dashboard go to Extensions > Module Manager and click on the Weather365 module link to access the settings page.
Next to CityID enter the code for your city and configure the rest of the settings to suit your requirements. Be sure to select Yes next to Fix German Umlaut if you are displaying the weather in German.
To the right of the page, choose a Position for you module and then click on the Menu Assignment tab to select which pages should display the module.
Click on Save to confirm the changes and head to your front end to see the Weather365 module displayed on your chosen pages.