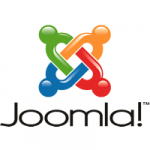 If you publish a lot of content on your Joomla! site, you're probably always looking for ways in which to improve your SEO and better your search rankings. One of the best ways to do this is with Google+ Authorship, a new tool that allows you to integrate your articles with your profile on Google+. Authorship was created by Google as a way to firstly strengthen its own social network, and secondly, better index and categorize its search results.
For the user, Authorship offers excellent benefits, including increased trust, increased click-through rates, and higher search rankings from Google, as it is able to verify that the content is from a trusted source. Linking your articles to your social network account will also allow you to improve you social activity and expand your Circles.
In this post, we will show you how to add Google+ Authorship to your website.
Installing the SD Google Authorship Plugin
While it is possible to integrate your site with Google+ Authorship manually, we are going to keep things nice and simple by using a plugin. The plugin that you need to use is called SD Google Authorship – it can be downloaded from the Joomla! Extensions Directory or directly from the developer, here.
The downloaded file – plg_sdgoogleauthorship_UNZIPFIRST.zip – will be saved to your computer. You will need to extract it to find the version compatible with your Joomla! installation.
In your Joomla! admin panel, go to Extensions > Extension manager > Upload package file and locate the plugin on your local computer. Click Upload and then Install to complete the installation.
Go back to Extensions and Plugin manager > System – SD Google Authorship and make sure that the plugin is set to Enabled.
Adding your Google+ Account to your Contacts
The next step is to add your Google+ URL to your Joomla! Contacts. SD Google Authorship uses the default Contacts component, so the process is simple.
Go to Extensions > Contacts > Contact and create a new contact (you can edit an existing one if you wish). In the Linked User field, set it to your user account and in the Website field enter your Google+ account URL, for example: https://plus.google.com/+YourName.
You can fill out the remaining fields if you wish to, but it is not necessary for the plugin to work. Click on Save & Close when you are done.
Register with Google Authorship
The final step is to register your website with Google. This can be done at https://plus.google.com/authorship by adding your Joomla! URL to your profile. Don't worry if your photo does not appear in search results immediately, Google says that it can take up to several weeks for the change to become active.