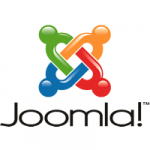 Given the focus that Google now puts on local search, it can be extremely beneficial to your website and your readers to have a map featuring your business location. By providing directions to your location, your website and your business premises will receive an increase in visitors and, ultimately, an increase in revenue.
Installing BT Google Maps
The easiest way to add Google Maps to your Joomla! website is to use a module. The Joomla! Extensions directory has many different modules that will allow you to do this, but our preferred option is BT Google Maps – it is free and it is very simple to use.
From your Joomla! administration panel click on the Help menu and go to the Extensions Directory. Search for 'BT Google Maps' and click on the Download link. While this module is free to download, you will need to register in order to download it. Registration is free and takes no more than a couple of minutes. Once you have signed up, click on the Download link again.
You will be offered both the module file and a pdf manual; although you'll only need the module, the pdf is worth downloading for reference purposes. Save the module to your local computer and close the Extensions Directory.
Back in your admin panel, go to Extensions > Extension Manager > Install/Uninstall. Click on the Browse button and select BT Google Maps from your local computer. Finally, select Upload File & Install and allow Joomla! to complete the installation.
Configuring BT Google Maps
With the module successfully installed, the next step is to configure the settings. In Extensions > Module Manager you will notice that BT Google Maps features in the list of available modules, although it will be listed as unpublished and without a position.
Click on the module title to enter the settings page. Here you can decide what title you give the module and whether to display it. You will also be able to set position, status, access, order, and language.
The only things you really need to do here is to Show or Hide the title, choose a position for your map and change the status to Published.
From the top of the settings page, click on the Menu Assignment tab and change the setting from No Pages to Only on the pages selected. This will allow you to select which pages you want your map to feature on. Click on Save to confirm the changes.
Now, when you refresh your site, you will see the map displayed where selected; however, the location settings will probably not be correct.
To change this, go to the Options tab in the module settings and enter your location by Address or Coordinates. Next, select Marker Manager and Add Marker to create a marker to pinpoint your location on the map. Click on Save to confirm the changes and your map should now display your exact location.