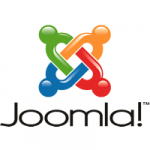 Given the influence of social media as a marketing and promotional tool, it is becoming almost impossible to run a successful website or blog without integration to sites such as Facebook, Twitter and Google+. People that read your content are keen to share it with others across social media, increasing exposure and generating traffic to your site in the process, but they need the necessary social share buttons to do it.
In this tutorial, we will show you how to add social share buttons to your site so that people can share your content with friends and followers.
Installing a Plugin
There are a number of plugins available on Joomla! that allow you to add social share buttons to your site, however, the one we recommend is BT Social Share. JSP AddThis is also a good option, but we like BT Social Share for its ease of use and the way it places share buttons within content for quick access.
BT Social Share is compatible with Joomla! 2.5 and 3.x and offers cross-browser support. Crucially, it is also able to add all major social networks into your articles.
To install this plugin, you will firstly need to download the appropriate version (depending on which version of the Joomla! CMS you are using). You can do this free here or here.
Next, go to your Joomla! admin panel and Extensions > Extension manager > Upload Package File. Browse your local computer to locate the plugin zip file and click on Upload and Install. Joomla! will now install the plugin and display a message once complete.
Setting up the Plugin
Once BT Social Share is installed, you will be able to configure the plugin to suit your preferences. To begin setup go to Extensions > Plugin manager > Content – BT Social Share.
On the plugin page, you will notice that there is one tab for each social network. Enable each, depending on the social networks that you wish to display within your content.
Next, go to the Advanced Config tab to further tailor the plugin according to your needs. The options you will most likely need to configure here include:
Button pretext – create a custom label for displayed share buttons
Comment pretext – create a custom label for comments on Facebook
Enabled plugin for – where to enable the plugin on your website
Plugin excluding – choose where not to use the plugin on your site.
Once you have set the options, click on Save and close. Return to the front end of your website and you should now see social share buttons displayed at the top or bottom of your articles. Not only will these make it simple for readers to share content, it will allow you to easily promote new articles and posts via your social media accounts.