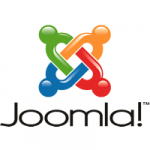 However you use Joomla!, it is essential that you have a backup of your website to fall back on if anything were to go wrong. Joomla!, like other content management systems, is susceptible to any issues that could put your website at jeopardy – coding can break, extensions can malfunction and sites are regularly under threat from hackers. In this tutorial, we will show you how you can make a backup of your site and protect your content.
Backing up Joomla! Manually
Backups of Joomla! can be created manually without too much difficulty. When using this method you will need to backup both the files and the database.
The manual backup is achieved using your FTP client; however, transferring all files and media content to your local computer individually will take a great deal of time, so it's best to compress files into one single file by using the Compress option in the File Manager section of your hosting cPanel.
Once files have been compressed, you can download via FTP or by saving it on your local computer via your web browser.
Backing up the database is done using phpMyAdmin ,requiring your MySQL username, password and database name, which can be found in the configuration.php file of your root directory.
To back up the database, login to your cPanel and locate the Databases section. Click on the phpMyAdmin option, select the database that you want to backup and click on Export and then Go to generate a backup that can be saved to your local computer.
Backing up Joomla! Using Akeeba Backup
Akeeba Backup is the most popular backup component on Joomla! and makes creating single backups a simple task.
To get started with this method, you'll need to head over to the Akeeba website and download the component (it's free).
Next, login to your Joomla! admin area and go to Extensions > Extension Manager . In Extension Manager , click on the Install option from the sidebar menu, followed by Choose File . Find Akeeba Backup .zip file on your local computer and select Upload & Install .
With the plugin installed, go to Components > Akeeba Backup from the top menu of your admin panel and click on Accept the mandatory information and apply preferences to accept the terms of Akeeba Backup (you'll only need to do this once).
From the main Akeeba Backup page, choose the Backup Now option to be taken to the backup page and click Backup Now! to begin the process.
Once the backup is complete, Akeeba Backup will display a message confirming successful completion. Click on Manage Backups to be taken to the completed backup's page and click on the download icon to the right of your chosen backup. This will then download the archive to your local computer and provide you with a full backup of your files and database.