Our previous blog post discussed the Shopify Exchange and how to sell a Shopify store using it. This post will conclude the discussion by detailing how to purchase a store – whether you are looking to add to your current portfolio or you are just getting started. If you read our previous post, you know that the Exchange makes the process extremely easy.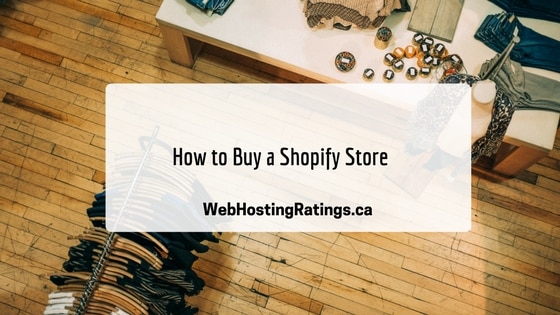 Just to refresh your memory, the Shopify Exchange is a purpose-built marketplace created for buying and selling Shopify stores. Current store owners list their stores while buyers search the marketplace for stores that interest them. Buyers and sellers work out purchase deals among themselves.
To buy a Shopify store, you would go directly to the Exchange website. Once there, you can browse available stores by industry, by feature, or alphabetically. Just choose one that interests you and contact the seller by following the link in the listing.
Shopify recommends asking a few questions, including:
Whether the store has a physical inventory;
Whether there are already marketing and/or social media accounts in place; and
Whether support will be provided after the sale.
The Exchange marketplace facilitates communications between buyers and sellers via e-mail. You may be communicating back and forth with a seller as you negotiate sale price, terms, and conditions. The negotiations culminate with a proposed offer on your part, followed by (hopefully) acceptance of the offer on the seller's part.
After the Sale
Completing a purchase transaction does not quite complete the process. As a new Shopify user, you will have to set up your account accordingly. If you are already a Shopify user just adding another store to your portfolio, you will only need to deal with those settings specific to your acquisition. Things to consider are:
Your Plan – Shopify offers numerous service plans to accommodate a variety of needs. New users will have to pick a plan while existing users can stick with their current plan or modify it if they so wish.
Credit Card Designation – New store owners will have to add a credit card to their accounts to guarantee a plan payment.
Store Payments – Store payments will have to be set up even if the new owner is already a Shopify user. Each store must have its own payment system in place.
Social Media – If the previous owner had established social media channels for the purchased store, the new owner will have to reconnect using his or her own social media accounts. It all depends whether access to the social media accounts came with the purchase or not.
Contact Information – Finally, the new store owner will need to update contact information for any third-party services or apps used in the store.
You should be able to complete the post-sale process in just a few minutes. Purchasing a Shopify store is really just that easy. If you need more information, you can always consult the Shopify documentation on which this guide is loosely based.
Sources: Shopify Documentation