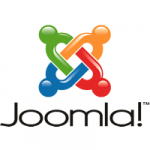 When you install the Joomla! CMS, you are given the option of choosing a default language for your website. The most commonly chosen language is English; however, you may wish to make your site readable to non-English speakers and will therefore need to translate the text so that content is readable.
If you need to change the language of your site, Joomla! makes it easy to do so. In this guide, we will show you how to translate your website in both Joomla! 2.5 and 3.0/3.1.
Changing language in Joomla! 2.5
To change the website language in Joomla! 2.5 you will need to download and install a new language pack. To do this, go to the Joomla! 2.5 Translation Packs page and find the language you require.
Below each package, there will be a link that will allow you to commence with the download – you will need to select the .zip version.
Once the download is saved to your local computer, go to your dashboard and Extensions > Extension Manager. From there, select Upload Package File, locate your language .zip file and click on Upload & Install.
Next, go to Extensions > Language Manager and click on the Installed – Site tab. Under Default highlight the star for the language you wish to use for your site and Joomla! will automatically change translate all text.
Changing language in Joomla! 3.0/3.1
In Joomla! 3.0/3.1 the developers have made changing site language even easier by eliminating the need to leave the Joomla! dashboard to find the translation you require.
To find the language you need, go to Extensions > Language Manager and click on Install Language.
You will now have the option to browse through the available languages or find one using the search field. Once you have located the language pack you need, check the box and click on Install in the top menu.
With the installation complete, go back to Extensions > Language Manager and highlight the star beneath the Default column to translate the text. Once confirmed, Joomla! will display the following message:
Message
Default Language Saved. This does not affect users that have chosen a specific language on their profile or on the login page.
Warning! When using the multi-language functionality (i.e. when the plugin System – Language filter is enabled) the Site Default Language has to also be a published Content language.
You can now return to your website homepage to see the new language displayed. If you wish to change back to your original settings on either Joomla! installation, simply highlight the star of the required language on the Language Manager page.