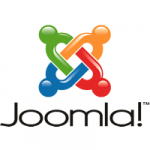 Receiving feedback from visitors is an essential element of any successful website. While you can provide contact methods by displaying an email address and/or telephone number on your site, the best way to allow your readers to get in touch is by having a contact form. Thanks to a default component, creating such a form in Joomla! 3.1 is easy work.
Creating a Contact Item
The first thing that you need to do in creating a contact form is to add the content; to do this go to Components > Contacts from your admin area and click on the green New button from the top left corner.
Here you will need to provide a name for the contact – something like 'Contact Form' or 'Contact Us'. Leave the Category setting Uncategorised and click on the Contact Details tab to proceed.
Next, you will need to enter your contact information; this includes a position, valid email address and physical address. You can also choose an image such as a company logo.
Once the correct information has been added, click on the green Save button to confirm.
Publishing the Contact Form
Now that your form is ready, you will need to enable it. On the Contact Manager: Contacts page you will see that the status icon next to your contact form is set to unpublished. Click on the icon to change it to published (it will turn green).
Adding a New Menu
The contact form is almost ready to go live; all that you need to do is create a menu for visitors. Which menu you add the contact option to is entirely your choice; however, we recommend the main menu.
Go to Menus from the top menu bar of your admin panel and click on Add New Menu Item next to your chosen menu.
Click on Select next to Menu Item Type and choose Single Contact from the list of menu items. Next, click on Select next to Select Contact and click on your new contact form (this should be the only option available). Finally, give your menu a title and click on Save to complete the set up.
You should now be able to navigate to your contact page via your chosen menu. The contact form will display the following fields:
Name
Email
Subject
Message
Send copy to yourself
By default, all fields except Send copy to yourself are mandatory.
Any message sent by visitors will go directly to the inbox of the email address given during creation and a default Thank you for your email message will be shown confirming a successful send.