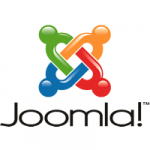 Ads play a big part in the modern web-browsing experience, offering a great way to drive traffic from your blog to a product or service page. Almost all websites feature advertising banners these days and in Joomla! 3.1 you can create your own with relative ease.
Creating an image banner
As with many things in Joomla!, creating your own image banner is best done with the help of a component. The banner component in Joomla! 3.1 gives you great control over your banners, allowing you to not only create an advertisement from scratch, but also determine how they are displayed and data analyzed.
In creating this banner, we are going to assume that you already have an image that you wish to use.
To create an image banner, the first thing you need to do is login to your Joomla! dashboard and go to Components > Banners.
In Banners, click on New. You will then be taken to a settings page, where you can begin designing your banner. You will notice that this page has over 20 different settings; however, the only ones you need to worry about are:
Name – a title to help you identify your banner.
Category – leave this as Uncategorized for the time being.
Type – select Image as the type choose your design from the images/banners/directory.
Image – choose your design from the images/banners/directory. If you want to upload and image, click on Select and use the Upload file section.
Click URL – enter the web address where you wish to send people that click on the banner.
Once you have configured the settings, click on Save to complete your banner.
Creating a module for the banner
Now that you have a banner ready to display on your website, you will need to create a module so that visitors can see it. To do this go to Extensions > Module Manager and click on New.
Under Select a Module Type, click on Banners and enter a Title and Position for your module. You do not need to worry about the other settings. In choosing a position for you module, think of where a banner is likely to receive the most clicks, such as the header or sidebar.
Click on Save to confirm the new module.
Creating a banner category
Having created a module, you banner will now be showing on your site. You can now set about adding more banners. However, before you do so, it is well worth creating some categories. These will help you organize multiple banners as well as deciding which banners will display on certain pages.
To create a category, go to Components > Banners > Categories and click on New. There are a few settings available here, but the most important is Title. Once you have given your category a title, click on Save. This new category will now display in a drop down menu when creating a new banner.