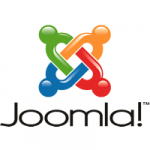 So, you're new to Joomla! 3.1 and you want to start writing some articles to attract visitors to your page. Don't worry, Joomla! makes the process pretty straightforward and in this guide we will show you how to begin publishing articles within minutes.
Creating an Article
Publishing your first article on Joomla! is an easy task. First, you will need to log in to your Joomla! dashboard. Once you've done that, you will be presented with two ways in which to navigate your way to the article creation page – the easiest of these ways is to scroll over to the right-hand menu and look for the option to Add New Article in the list of QUICK ICONS. The other way is to click on Content on the top menu and then select Article Manager > New.
The article-editing page has a basic set up that is much like any other word processing client. You will need to enter a Title for your article in the relevant field and select a category from the dropdown menu. By default, this option will be set to Uncategorized and you may need to create a new category to your article, for example, News, Sport or Music, etc.
To create a category, you will need to go to the top menu of your dashboard and select Content > Category Manager. Enter the required settings (only Title is an actual requirement) and click on Save. It is probably best that you create a category before or after writing an article.
If you wish to go back and change the category later, simply go to Content > Article Manager, find the article and select the new category from the dropdown menu. Don't forget to click on Save to confirm it.
Once you written and edited your article, you will notice options on the right side of the screen for Status, Access and Featured. By default Featured will be set to No; in order for you to see your article on the main page of your site, you will need to change this to Yes.
Click on Save in the top left corner of the screen and your article will be published to your home page.
Changing the URL alias
When writing an article you may find yourself changing the title of the piece to something more suitable or catchy. As Joomla! always saves the first alias and uses it as the URL, you may need to change it so that it matches your article.
To do this go to Content > Article Manager and select your article from the list. Click on Publishing Options and change the URL alias accordingly. Click on Save to confirm the change.