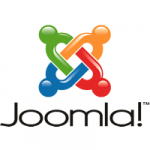 If you have multiple users on your website, you may wish to configure the admin area so that it is suited to each individual. Joomla has features out of the box that will allow you to do just this.
In this tutorial, we will guide you through how to customize the control panel that users see when they log in.
Adding a New Module
To get started, log in to your Joomla admin area and go to Extensions > Module Manager from the top menu bar.
In Module Manager, from the options on the side of the screen, select Administrator and click on the green New button.
On the next page, you will be shown the following three options:
Admin sub-Menu – This module shows the sub-Menu Navigation Module
Administrator Menu – This module shows the main admin navigation module (the one you'll be using)
Custom HTML – This module allows you to create your own HTML module using a WYSIWYG editor.
You can choose any of these options depending on the type of users you are catering to. However, as we are looking to customize the menu, we will go for the Custom HTML option.
Creating a HTML Module
After clicking on Custom HTML from the admin menu options, you will be taken to the WYSIWYG editor page.
Provide a title for your module and add the text message you want visitors to see when they log in.
To select a position for your module, you will need to scroll through the options available in the 'Isis' template and select Cpanel [cpanel].
If you require further information on how to set up a custom HTML module, Joomla offers straightforward documentation that guides you through the entire process, which you can read here.
Once you have configured your module and decided upon a position, click on Save and return to the control panel. Your new module will now appear in the admin area.
Note: Before publishing a module, it is always a good idea to run a test module first to see how it will look. This can be done easily by setting Enabled to No.
In order for the admin area to feature modules for individual users, it is important that you set the correct permissions. As the Super Administrator, you have the authority to choose who sees the module. By configuring the Access Level, you can ensure only other admins on your website see the customized control panel.
Having a customized control panel will provide users with a more personalized experience when they access your website and make them feel more welcome.