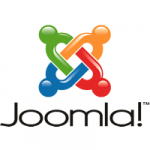 Social media is an essential part of the modern website and displaying recent tweets on your site gives fans the chance to see and interact with your Twitter account directly from your homepage. Unfortunately, Twitter does not make embedding a timeline easy for Joomla users and using a video-style embed is not going to be an option. There is, however, another way – one that involves the excellent extension SP Tweet.
Creating a Twitter App
Last year Twitter updated its API and introduced a significant change to the way account holders use tweets on external websites. Every user must now create an app to get access tokens and consumer keys to use with third-party plugins.
Using your Twitter account log in to https://dev.twitter.com/, click on your avatar at the top of the page and select My Applications.
On the next page click on Create new app and provide a Name, Description and Website URL (your Joomla site). The Callback URL field is not a mandatory option and can be left blank.
Check the Yes, I agree box, followed by Create your Twitter application.
A successful application will be confirmed with a message.
In your newly created app, click on the API Keys tab and scroll down to Create my access token in the Your access token section. Refresh the page as requested by Twitter and make a note of the information provided.
Installing SP Tweet
SP Tweet is a free, simple to use extension by JoomShaper and can be downloaded from their homepage. We are using the extension for Joomla 3.1 here, but there is also compatibility for Joomla! 2.5.
Download the extension and save it to your local computer.
Next, from your Joomla admin area, go to Extensions > Extension Manager and click on Upload a Package File. Locate SP Tweet from your local computer and upload it to your website.
Configuring SP Tweet
When the extension has been successfully installed, you can set about configuring it to show tweets on your site. Go to Extensions > Module Manager > New > SP Tweet and input your Twitter handle (your @userame) in the Show Twitter ID field.
You will then need to complete the consumer key (API key), consumer key secret (API secret), access token and access token secret fields using the information you made a note of earlier.
You can also customize the number of tweets displayed, hide or show your avatar, link avatar to Twitter ID, show time of tweets, link tweet time to tweet status and more.
With the extension set up according to your preferences, publish the module in an available position and click on Save.
Your module will now be displayed on your homepage featuring your most recent tweets.