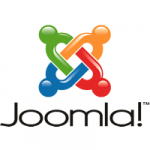 Vimeo, like YouTube, is an excellent platform for social video sharing, allowing you to create or watch millions of videos and share them easily across the internet.
Adding video content to your website is an excellent way to increase traffic and views. Vimeo lets you add videos to both articles and modules within seconds. In this guide, we are going to show you exactly how it is done.
Copy the iframe Code
Vimeo actively encourages sharing from its website and makes it as straightforward as possible for users to post videos to social sites and blogs. In order to post a video on your website, you will need to find the 'iframe' code. This can be done by going to your chosen video on Vimeo and looking for the share button (the paper airplane icon located in the upper right corner of the video).
By clicking on the share button, you will be presented with a few options, including a URL link and a selection of social media websites. The iframe code that you need is the link in the Embed field.
To the right of Embed you will notice a link for 'Show Options' – this allows you to change the size, color, and intro of the video, as well as providing special options such as auto play and loop. Changing any of these settings will alter the iframe code, so it is important to make your selections before copying the code.
Turn Off Text Filters
Before placing the video in your content, you will firstly need to make sure text filters are switched off. This will prevent Joomla! from automatically deleting the code. 'No Filtering' is typically set by default, but you should go to System > Global Configuration > Text Filters to check.
Embedding a Video into your Content
Vimeo videos can be added to articles and modules with ease. To place a video into a new article, go to Article Manager and click on 'New'. Locate the 'Source Code' icon (below Font Size) and paste the iframe code into the HTML editor.
Back in the text editor, your article will now show a yellow box. This is where the video will be placed.
To embed a video into a module, go to Extensions > Module Manager and click on 'New'. Under the module type select 'Custom HTML', choose a suitable position for your module and paste in the iframe code.
Once you have saved the changes, you can go to the front end of your site and see the video in your content.
It's as easy as that!