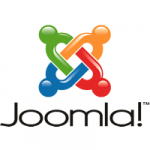 The White Screen of Death (WSOD) is something that every Joomla user dreads and it often occurs at the most inopportune moments. Typically, the problem arises after a screen refresh following a change of code or extension installation, rendering your website useless.
Fortunately, the WSOD is not a permanent problem and, in most cases, can be rectified without too much fuss. In this tutorial, we will show you how to find the cause of the problem, and how to put things right.
Finding the WSOD Error
Before being able to fix an issue, you need to know what is causing it. There are several ways to do this.
Set Error Reporting to Maximum
The first method (if you can gain access to your site) is to turn error reporting to maximum. This will help to indicate where PHP problems are.
If you can gain access to your website, site log in to Administrator and go to Site > Global Configuration; click on the Server tab and select Maximum from the Error Reporting dropdown menu. Click on Save to confirm the change.
Now, go to the front end of your website and look for any errors.
Edit Files via FTP Client
If you cannot get into your site via Administrator, you can still access your files through an FTP client.
Login in to your files via FTP and locate the index.php file in the root directory. After the first line of the file, paste in the following code:
ini_set('display_errors', TRUE); error_reporting(E_ALL);
Edit the PHP.ini File
PHP.ini is the file that controls most of the server settings of your site and can be accessed via your host cPanel. Different hosts have their own way of allowing users to access this file, so you will need to consult them for further information.
When you have gained access to PHP.ini, you should set error reporting and set display errors to on. This can be done by using the following respective lines of code:-
Error reporting:
error_reporting = E_ALL & ~E_NOTICE & ~E_STRICT
Display errors:
display_errors = On
Check the Server Log
The server log can also be accessed via your hosting cPanel and you will once again need to contact your hosting provider for information on how to find it.
Fixing the WSOD
Once you have found the problem, you will need to analyse whether it's related to an extension or the Joomla core files.
Disabling an Extension
If the issue is related to an extension, the simple thing to do is disable it. This can be done easily via FTP by accessing the /components/folder and changing the name of the extension by adding _disabled.
You should also do the same thing with the directory name in administrator/components.
Re-uploading Core Files
If you have yet to install any extensions on your site, the problem is most likely related to the Joomla core files. In this case, you will need to reinstall the files via FTP by downloading the latest version from Joomla.org.
If you have access to your Administrator, you can install a clean copy of Joomla by going to the JoomlaCode site and downloading the Production/Stable version of the latest software.