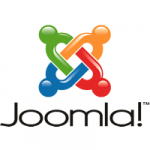 Blogger is often the place new bloggers and site owners begin. It's a simple platform that requires almost no previous experience to operate. The problem is that it does not take long before you outgrow the limited functionality of Blogger.
You need an upgrade, and you know that Joomla is the ideal step up. This content management system (CMS) is entirely open source, so you are the one in control.
You don't have to start the process all over again, and it is possible to import all your previous content into Joomla. Aim to do this as soon as possible. Remember, you do not have full control over a Blogger account and months of hard work could disappear at any time.
Read through this tutorial for some insight into how the procedure is performed.
Begin with a Backup

As with any transfer of data, there's always a risk of something going wrong. The biggest risk is your data becoming corrupted. This will render it unusable, and you will not be able to retrieve it later. Sometimes, data can even disappear entirely.
Making a backup is as easy as downloading your data and storing it on your hard-drive or a USB memory stick. Generally, Blogger backups don't use much space.
Install Joomla

Now you have your backup you are ready to begin the process of installing Joomla. Simply navigate to the Joomla website and download/install anything you need to.
To make the migration process as smooth as possible, we recommend installing the following extensions:
There are variations on this list, but if you're going through this process for the first time, stick with our recommended list.
Beginning the Migration Process

Once you have a new Joomla template, the relevant account details, and your site up and running, it's time to start the migration process.
You could go through a long and complicated process, as outlined on many websites. Instead, search for a Joomla extension that supports automated data conversations. In plain English, this will automatically make your Blogger content compatible with Joomla.
Cleaning Up the Mess

Now your data is on your Joomla site you have to clean up what you've left behind. Whenever someone clicks on a link, they shouldn't find themselves on an identical Blogger page, or a dead link. This will only hurt your SEO value and cause real damage to your website.
301 URL directs will funnel traffic through from Blogger to Joomla, making this process as painless as possible.
Tips for a Successful Migration

Manually check every piece of content and every link. Things can and do go wrong.
Analyse your traffic levels over the course of a few months. Spot when traffic numbers are at their lowest. When they're low, this is when you should aim to carry out this process. This will minimise disruption.
Once you have completed the transfer, send out a newsletter requesting that everyone change their passwords. Account holders tend to be more vulnerable after changing platform. It's safer to have them alter their details.

Conclusion
Joomla makes this process as simple as possible through the variety of user-made extensions on offer. With a near unlimited number of templates and extensions, this is by far the best CMS to utilise when it's time to move away from Blogger.