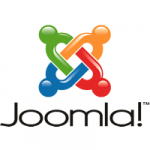 Search engine optimization (SEO) is an essential element of a successful website. We all like to attract as many people as possible to our sites and SEO is the best way of doing this. To get your content featured prominently in the rankings of major search engines, it is vital that your site is properly optimized, and this is an area that Joomla! fares better in than most other content management systems.
Joomla! offers its users a selection of simple tools that can be utilized to make a website search-engine friendly. Here we will show you how to get the best out of them.
Content management
Joomla! has an excellent user-friendly interface that allows for simple optimization of text, images and links.
Whenever you are publishing new content, make sure to add a description in the "Metadata Information" dropdown menu. Descriptions are used to give an overview of your content in the search results, so try to keep them short, sweet, and compelling.
When creating articles remember to always keep keywords in mind – these are the words that are used by searchers to find your site. In order to really benefit from increased traffic it is essential that you publish keyword-rich quality content regularly. The more content you publish, the greater the visibility you will have.
When using "Image Manager" use the "Alternative Text" option to give a short, keyword-rich description of your image.
Built-in SEO
Joomla! has built-in SEO tools that are incredibly useful for creating search-friendly URLs.  Try to always feature keywords in URLs and avoid using symbols (i.e. $ and #). There are also a number of third-party extensions that offer excellent SEO benefits; however, you do need to be careful of site speed suffering because of their use.
Recommended SEO extensions include RS SEO, iJoomla, and sh404SEF.
Get indexed
Indexing means that your website is added to the search engines so that your pages are ranked and listed on searches. Sign up with webmaster tools and services such as Google Webmaster Tools and Bing Webmaster Tools to improve visibility. Also, create a sitemap using an XML tool (XMap is a good choice) and submit this sitemap to the webmaster services.
Go social
Social media is playing an increasingly influential role in the ranking factors of major search engines and the more your content is being shared on sites such as Facebook, Twitter and Google+, the higher your site will feature in the search engine ranking pages (SERPs). Use an extension to add social buttons to your webpages (ITPSocial Buttons and Social Share Buttons are recommended) and get into the habit of sharing your content on social media and encouraging your readers to do the same.
Use Google Analytics
We have already shown in a previous tutorial how to install Google Analytics, so follow these guidelines and use the information that it provides to continually focus on the strong areas of your site and improve the weak areas.
SEO is an on-going process and by consistently practicing the tips featured in this article, your website is sure to benefit from a higher search engine ranking.