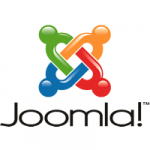 Joomla! is a wonderful content management system that is used by millions of websites worldwide; however, unlike its main rival WordPress, the platform is not all that SEO-friendly out of the box. This is not a major factor; it just means that you need to use extensions and techniques wisely to give your site some search engine optimization power. One tool that will be vital in helping your quest to improve SEO and generate traffic to your site is Google Analytics.
Google Analytics is a tool designed to track all of the traffic that your website receives. The information provided can then be used to better optimise your site, improving underperforming pages and focussing more on the areas of your website that are working well. Google Analytics is the industry standard tool for website monitoring, is free to use, and comes with numerous tutorials to help you get the best out of the data provided. It is also easy to install, all you need to do is follow the guide below.
Get a Google Analytics account
Before installing Google Analytics on your Joomla! website, you will first need to get signed up for an account. You can do this by heading over to http://www.google.com/analytics and selecting the "Create an account" option in the top right corner.
Google makes creating an account easy, requiring only your website address, an email address, and the creation of a password. Once you have given these details, click on the "Create an account" button at the bottom of the page, and move through to the next page, which features your tracking ID code.
Adding the code to your website
When an account has been successfully created, Google will give you a tracking ID UA code that can be added to your website. Copy this code and visit the Joomla! Extensions website to download a Google Analytics extension. I recommend using 'Asynchronous Google Analytics Plugin', which can be found and downloaded as a zip file at this link: http://extensions.joomla.org/extensions/site-management/analytics/site-analytics-google-based/12241
Next, go to your Joomla! admin panel and Extensions > Install/Uninstall, click on the browse button, locate the Asynchronous Google Analytics Plugin on your local computer, upload and install the file.
When installed go to Extensions > Plug-in Manager and click on the title of the plugin. Under "Basic Options," paste your UA code in the box next to the words "Google Analytics Web Property ID," enable the plugin click on Save & Close.
The tracking code will now be inserted into the HTML of your website and you can head over to Google Analytics to begin tracking data.
Site data will not be available immediately as it takes Google a day or so to show results, so don't be worried if no information is being displayed on your first visit.
As long as you are signed in to your regular Google account, Analytics will not require a username and password for log in, allowing you to access data immediately and fine-tune your website with the info provided.