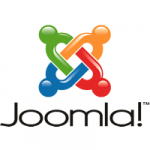 Spam is one of the most common problems associated with running a CMS such as Joomla. The more popular your website gets, the more spam registrations you will have to deal with. The easiest way to prevent spam is to make users prove that they are human. This is typically achieved using CAPTCHA and asking the user to decipher twisted and distorted text – something a bot cannot do. However, while incredibly popular, CAPTCHA often takes away from the user-experience, as text is too difficult to understand and a visitor is required to constantly refresh the code until they find one they can read.
Recognising the frustration of CAPTCHA, Are You a Human has created the perfect alternative – an interactive game that is fun, easy to use, and only playable by humans.
In this guide, we are going to show you how to install the PlayThru CAPTCHA game on your Joomla site.
Sign Up For an Account as Are You Human
In order to get the PlayThru CAPTCHA game on your website, you will firstly need to sign up for an account over at https://areyouahuman.com/signup.
This is free to do, but there are premium options available if you require advanced benefits.
Once you are signed up, you will be redirected to a new page, which will feature the two keys required to configure the game plugin. Copy both the Publisher key and Scoring key to a .txt file, as you will need them later.
Download, Install and Configure PlayThru CAPTCHA
PlayThru CAPTCHA can be downloaded free from PlayThru Download.
Follow the link above and scroll down to View Files at the bottom of the page. Next, ensure the game version is compatible with your version of Joomla and click on Download now.
In your Joomla admin area, go to Extensions > Extension Manager, click on the Install tab and Choose File to find PlayThru CAPTCHA on your local computer.
Click on Upload & Install to complete the installation.
Once installed, go to Extensions > Plug-in Manager and click on "CAPTCHA – PlayThru" from the list of installed plugins.
In the settings page, check that the status is set to Enabled and paste in the Publisher key and Scoring key. Click on Save & Close to confirm the changes.
Enable PlayThru CAPTCHA for Registrations
To make the game available on your registration form, go to Users > User Manager > Options, select 'CAPTCHA – PlayThru' from the list and click on Save & Close to confirm the changes.
That's it! New users will now be able to enjoy a fun game rather than a frustrating CAPTCHA when signing up to your website. To make sure everything is working as it should, test PlayThru CAPTCHA by completing a mock registration.