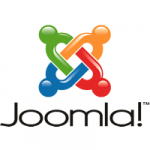 Joomla! is one of the most advanced content management systems on the market and can be used to create a fully functional website for your business or personal use. Like other popular CMS's, Joomla! has a vast and active community, with thousands of different templates and plugins that can be used to give your website a unique look.
After the installation of a Joomla! site, The template is an incredibly important part of any website, and here is how to install the theme of your choosing.
Installation via Admin Panel
The quickest and easiest way to install a template on your Joomla! website is to use the Admin Panel. This method in Joomla! 3.0 is very similar to previous versions of the CMS and will be straightforward for anyone that has experienced the platform before.
To get started, you need to firstly log in to the back-end of your website (the Admin Panel – www.yoursite.com/administrator). Once this is done, navigate the toolbar at the top of the Admin Panel and click on Extensions > Extension Manager.
The Extension Manager menu will present you with a range of options down the left-hand side of the screen, the one you want is Install. Here you will have three options:
Upload Package File (choose a file from your local computer)
Install from Directory (enter the location of the template on your server)
Install from URL (enter the URL where the template is located)
As templates are generally found on third-party websites, the Upload Package File option is the most common. Selecting on this option, you can simply click on the Choose File button, select the downloaded file from your local computer and then click on Upload & Install.
Providing the package is error-free, the template will install automatically, after which you will see a green message indicating a successful install and a snippet of information about the template.
From here, you will need to make your newly uploaded template the default theme for your website. To do this, head over to Extension > Template Manager, locate the theme and click on the small star next to it.
Installation via FTP
It is also possible to upload templates via FTP. Using your preferred FTP software (SmartFTP and CuteFTP Pro are good options), select the template from your hard drive and upload it to your server. The template will need to be uploaded to the directory /path_to_joomla/templates/.
The FTP software method is particularly useful if you are uploading a template that you have created yourself, or have had custom built, and if you wish to upload multiple templates at the same time. Otherwise, you are well advised to choose the installation via Admin Panel option, which is quick and simple, particularly for Joomla! 3.0 beginners.
The theme of your website is what makes it stand out from the competition; by following the template installation guide you are guaranteed to have your site looking good.