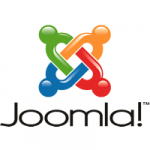 Joomla! 3 is a great content management system in that it offers numerous built-in functions, but also allows further functionality through a vast range of extensions. With extensions, you can fine tune a website and set up your pages to perform better for you and for your visitors. In this guide, we will show you how to install and update extensions and remove those that are no longer required.
Installing Extensions
In Joomla! 3.1 there are three ways of installing an extension: Upload Package File, Install from Directory and Install from URL. To select any of the options, you must first go to Extensions > Extension Manager > Install from your admin panel.
Upload Package File is the easiest option of the three and the recommended solution. Install an extension using this method simply requires you to click on Choose File, locate the extension on your local computer and press Upload & Install.
For larger extensions that cannot be uploaded via Upload Package File, Install from Directory is the option you should choose; however, this method will involve uploading the extension to your hosting account via FTP.
Once your file has been uploaded, select the Install from Directory tab from the Extension Manager and enter the path to that folder in the field, for example "/home/JCE". Next, click on Install and Joomla! will check the folder and install the extension.
The final option – Install from URL – requires you to enter the URL of the zip archive and press the Install button. As long as the direct address is correct, Joomla! will complete the download, extraction and installation of the extension.
Updating Extensions
Keeping extensions up to date is important for the function and security of your site. To install the latest version of an existing plugin go to Extensions > Extension Manager and select Update from the menu on the left.
Joomla! will then provide you with a list of extensions with updates available. All you need to do is check the box of the extension you wish to update, and click on the Update button at the top left corner of the page. If you wish to update multiple extensions at once, simply check the box at the very top of the list – this will automatically highlight every extension listed.
Removing Extensions
Removing extensions is every bit as easy as updating them. Go to Extensions > Extension Manager and select Manage from the menu on the left.
Joomla! will then provide you with a list of all extensions installed on your site from which you can select the one you wish to uninstall by checking the box. With the extension highlighted, simply click on Uninstall from the menu at the top of the page.
If you site has a large number of extensions installed, you can find the one you wish to remove by typing the name in the available filter field.