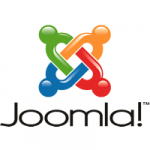 While we all hope to never run into any issues when using Joomla!, the odds are slim. Joomla! is no different to any other content management system in that it relies on a range of extensions for performance, and troubleshooting issues will arise at some point. When fixing certain problems, it can be beneficial to put your website in debug mode. This will allow you to view details on how your pages are being rendered by Joomla! and will provide you with information on Session Data, Database Queries, Memory Usage and Profile Information.
Here we will show you exactly how to place your website in debug mode.
Enabling Debug Mode
First, you will need to log in to you Joomla! dashboard.
Once you've done this, go to left menu and click on Global Configuration. On the new page, you will notice a selection of tabs across the top of the page. Click on System and then, under Debug Settings, find Debug System and click on Yes. Make sure to click on Save to confirm the change.
That's it; your website is now in debug mode. In order to work with the available settings, go back to the front end of your website. Here you will notice a new section at the bottom of the page under the heading Joomla! Debug Console.
Enabling the Debug Language setting
When placing your website in debug mode, you may have noticed an option for Debug Language. This is something you may also which to enable.
If you are unsure as to what the Debug Language setting is, here is Joomla's description: "Select whether the debugging indicators (**…**) or (??…??) for the Joomla! Language files will be displayed. Debug Language will work without Debug System being activated, but you will not get the additional detailed references that will help you correct any errors."
To enable this setting, go to Global Configuration > System and switch the toggle for Debug Language (under the Debug Settings header) to Yes. Click on Save to confirm the change.
Your site will now be placed in Debug Language mode. Having enabled the setting, you will notice that the screen is filled with stars and/or double question marks, as shown in Joomla's description of the setting. The more stars there are here the better. Stars mean that text is being run through the Joomla! translation system and there is a match.
If question marks are being displayed, this means that the string of text is attempting to be translated, but a translation cannot be found. If no text is displayed, this will mean there is no translation at all.
It is rare that you will need to put your website in debug mode; but, with this tutorial, should an issue ever arise, you'll know how to get right down to fixing it.