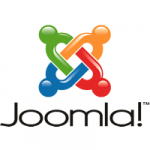 One of the great things about hosting a Joomla! website is how easy it is to make alterations and customisations to your websites. As a webmaster, there will no doubt come a time when you wish to make and test out changes to your website. Naturally, when you do this you do not want everyone viewing the changes whilst they are still a work in progress, so you will need to put your site in Offline Mode. Below we have outlined how you can do this.
Putting your website in Offline Mode
To put your site in offline mode so that no one can view it while improvements and alterations are being carried out, you will first need to login to your administration dashboard and go to Global Configuration in the system menu on the left-hand side of the screen.
Next, go to Site Settings and look for the Site Offline setting. By default, Site Offline is set to "No"; simply change this to "Yes" and click "Save" in the top left corner of the page.
Go to the front-end of your website and you will see that the site is in maintenance mode and displays the message:
This site is down for maintenance.
Please check back again soon.
A log in option will be provided for administrators to access the website in this mode.
Changing the Offline Mode message
Joomla! 3.0 makes it possible for users to change the Offline Mode message to a more suitable one for your site; for example, including the website name in the notice. It also lets users upload a photo or logo that can be added to a message.
To change the Offline Mode message, go back to Global Configuration > Site Settings and look for the field called "Offline Message". Select "Use Custom Message" and enter a new message, for example "This site is currently being updated. Apologies for any inconvenience."
On the same page, you will also notice a field called "Offline Image"; click on this to select a custom offline image or upload an image from your local computer to display in Offline mode.
When this is done, click on "Save" and your all done with a new customized offline message.
Hiding the Offline Message
Displaying an offline message to visitors is always recommended, but if you would prefer to hide it then this is also possible.
In Site Settings > Offline Message, you will see a "Hide" option alongside "Use Custom Message" and "Use Default Message". Simply select this option and click "Save" to activate it. Visitors to your website will then only be able to see the name of the site and the option to log in.
For the most professional look, a message and company logo (if you have one) is the best way to display your site in Offline Mode. Using this tutorial, you will be able to accomplish this with ease.