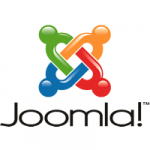 If you produce regular content on your Joomla! website, you may find yourself going back and forth between web-browser tabs as you actively research an article while producing it. When doing this you will have probably experienced one of the content management system's more annoying features: auto admin logout.
Joomla! 3.0 has a built in feature that is developed to automatically logout the administrator after 15-20 minutes of inactivity. Now, if you like to publish quality content that is well researched and referenced, writing an article is going to take longer than 15-20 minutes, and returning to save progress only to have to login back in to do so is extremely frustrating. While there is no way of extending or deleting the logout time in the backend of a Joomla! website, it is possible to use a plugin.
Finding and downloading the Plugin
There are a couple of plugins in the Joomla! Extension Directory (JED) that can be used to prevent admin session expiration: one is "Forever Sessions" and the other is "Admin Forever." For simplicity, the latter is recommended and is the plugin that we will use as an example in this tutorial.
To get the plugin go to the Joomla Extension Directory and search for "Admin Forever." Download the ZIP file, but do not extract it anywhere on your local computer. This will make it much easier to upload and install.
Uploading the Plugin
When you have Admin Forever downloaded, you will need to head to Extensions > Extension Manager to install it.
Before taking the next step, make sure that your plugin is compatible with your version of Joomla!, otherwise is might not run as needed.
In Extension Manager, click on "Install" and then the "Upload Package File." Here you will need to select the "Choose File" option and select the Admin Forever plugin from your computer. Once the plugin zip file is shown on screen, click on "Upload and Install" to install.
A successful installation will display a message in orange text displaying the fact.
Enabling the Plugin
To enable the Admin Forever plugin go to Extensions > Plug-in Manager in your admin control panel. In Plugin Manager: Plug-ins find the newly installed plugin (if you have many plugins installed you can use the filtering options on the left side of the screen to find it) and check the box. Then, from the top toolbar, select "Enable." Once again, a message in orange text will notify you of a successful process.
Your Admin Forever plugin will now be up and running and ready to use. There is no need to modify or customize settings, simply go about your business as usual and return to your Joomla! site as and when you choose without being logged out. With this plugin, you control when you log out of your site, and that's the way it should be!