So, you are an experienced Shopify user who knows all the tricks of using the e-commerce platform. That's great. But are you aware that Shopify includes a marketplace for buying and selling stores? You can sell your Shopify store or buy a new one through the Shopify Exchange marketplace.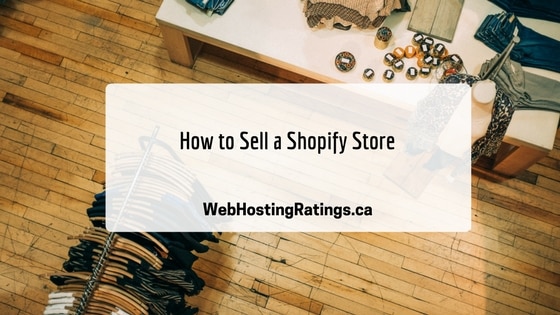 Think of the Shopify Exchange as an online business brokerage that specializes in Shopify stores. Only Shopify stores are sold in this marketplace, so there are no worries about accidentally buying an e-commerce site run through some other platform.
There are two other benefits of using the marketplace as well:
Sellers cannot edit information to make their stores appear more profitable than they really are. This ensures buyers always have accurate information by which to make decisions.
Shopify does not assess any fees for buying or selling stores on the Exchange. All Exchange transactions are free to buyers and sellers.
According to the official Shopify documentation, there are certain eligibility requirements for listing a store for sale. First, a store cannot be on the Shopify Plus plan. Second, the store in question must be eligible to utilize Shopify Payments. Third, the Shopify Payments account must be in good standing. Finally, a listed store cannot have any outstanding capital financing.
Selling a Shopify Store
Selling a Shopify store through the Exchange marketplace is fairly straightforward. It begins by opening the Exchange app in the Apps section of the Shopify admin. Once the app is open, the store can be listed. Listing is a matter of completing an online form that asks for:
the store title
the associated industry
a brief description.
After filling out the form, you will need to review some information. First is the selling price automatically generated by the Exchange app. The app uses revenue and traffic data to come up with a number. If you do not like the price, you can change it.
Next, you will need to review the store performance data. It cannot be edited, but you are free to contact Shopify customer support if you feel the data is incorrect.
Last, you need to review your contact details. These are the details buyers will use to contact you for a potential purchase. If the details are correct, all that remains is saving and publishing your listing.
If all goes well, you could find a buyer for your store within a reasonable amount of time. If not, it may be that your store's performance does not measure up to what buyers are looking for. You may have to make some adjustments and try again.
Now you know how to sell a Shopify store using the Exchange platform. Be sure to revisit our blog next time to learn more about the buying process. Needless to say that buying a Shopify store isn't any more complicated than listing one for sale. And if you're in the market to buy, the Exchange is a great place to find a store.