Our last blog post was dedicated to the idea of setting up the Facebook sales channel so that you can link your Shopify account to your Facebook page for direct selling. The idea here is to use Facebook to increase the reach of your Shopify store. This blog post will continue that line of thinking by explaining what to do once you have added the Facebook sales channel to your Shopify installation.
Remember that the sales channel is that which makes it possible to link Shopify and Facebook together. Without the sales channel, the best you could do is put links on your Facebook page redirecting people back to your store. That is not the optimal scenario for encouraging Facebook sales, thus the sales channel.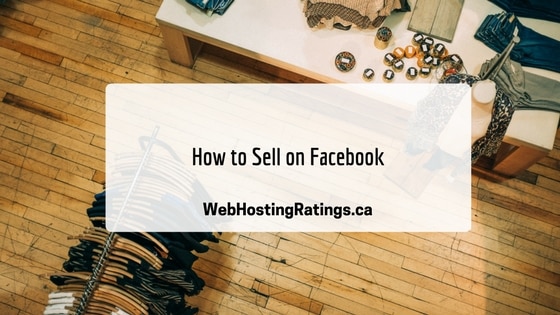 With the channel installed, there are three things to do before you can begin selling on Facebook:
Establish a checkout method
Add products or collections
View and test the ordering process.
1. Decide on Your Checkout Method
You have two options for completing transactions on Facebook. The first is to use the built-in Facebook checkout system. This system is only available to companies that sell in the US, price their products in US dollars, and ship to the US. Any other sales outside of the US would have to go through your Shopify store.
Not all Facebook users are eligible to use the built-in checkout platform. So before you can activate it, you will have to go through and read the terms of service before agreeing to them. As a side note, you also need to have a Shopify Lite plan at minimum.
To set up Facebook checkout, navigate to Admin>Facebook. Then click on the account in question followed by clicking the 'Checkout' option. You will have two choices: checking out directly through Facebook or being redirected to your Shopify store. If you choose the Facebook option, you should be able to go to your Facebook page and see a Shop tab has been added.
2. Add Products or Collections
Adding products or collections is a simple matter of making them visible to Facebook. Just go into your Admin, click on the individual product for collection you want to add and choose to make it visible. That's it. Reverse the process to hide products.
Please bear in mind that Facebook requires products and collections to meet certain criteria before they can appear on Facebook. You will find information on the Facebook support page.
3. View and Test Ordering
The last step is to actually go to your Facebook page and run the test by completing a transaction. If everything was set up correctly, the entire process should be seamless. Customers will now be able to see selected products and collections from your Facebook page and, if you are eligible, by those products without ever leaving Facebook.
Selling on Facebook is a terrific way to expand your customer reach. If your account is eligible for Facebook sales, why not take advantage of this excellent opportunity?