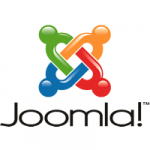 If you produce a particular type of content on your Joomla website, you may want to group articles together based on their properties. For example, you would want to have all articles from a blog together rather than spread freely across the site.
In this guide, we will show you how to set featured articles, how to create a specific homepage menu for articles, and couple of other useful tips to improve visitor experience.
Setting Featured Articles
Marking articles as 'Featured' is a very straightforward task and can be done by clicking on the star icon next to an article in Content > Articles Manager. A yellow star is an indication that an article is set to Featured.
Creating a Homepage Menu
If you are giving specific articles featured status, the chances are you are going to want to arrange them in a certain way so that your favored or most popular articles display more prominently. This can be done by firstly creating a new homepage menu to give articles their own place.
To create a new menu go to Menus > Main Menu > Add New Menu Item. On the next page, click on Select and choose Featured Articles from the list of options in the pop-up menu. Click on Save and Joomla will add a new 'Featured Articles' tab to your homepage.
Customizing Layout
On your new page, Joomla will automatically show the full text of your latest featured article at the top of the page, with the next four articles split into two columns below also showing full text. Any additional articles are accessible via a link at the bottom of the page.
If you wish to customize the way that articles are displayed, you can do so by going to Menus > Main Menu > Menu Item > Advanced Options Tab and assigning articles as you require. Options for Leading Articles, Intro Articles, Columns and Links can be modified simply by entering the appropriate number. For example, if you wish to have two columns, type in the number 2.
Click on Save to confirm the changes.
Read More Link
By default, Joomla shows the entire text of every featured article. This can often result in a page looking unstructured due to the different word counts of articles. To improve the look of the page and encourage further reading, you can add a 'Read More' link at a certain point within the article. This can be done going to Content > Article Manager, selecting the required article and clicking on the Read More link from the WYSIWYG editor where you wish the cut-off point to be.
It is always best to have the cut-off point after the intro paragraph. Avoid splitting paragraphs as this will permanently split it in two when the full article is opened.