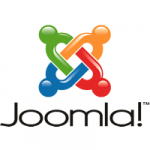 Having a captcha function is essential for every website owner to improve security and prevent your site from littered with comments from spambots. Setting up a captcha plugin will mean that visitors looking to contact you or register on your website will have to prove that they are human by entering a unique captcha code (those squiggly letters and numbers). While there are a number of captcha plugins available, ReCaptcha has become the spam-prevention solution of choice, being used widely across the web.
In this tutorial, we will show you how to install and setup the plugin on your Joomla! website.
Enabling ReCaptcha
ReCaptcha was added into Joomla! 2.5 as a native plugin, which makes the setup process much easier for users of the newer versions of the CMS.
To enable ReCaptcha, you will firstly need to login to your Joomla! administration panel and go to Global Configuration. In the Site tab, locate Captcha – ReCaptcha and set it as your Default Captcha. Click on Save & Close to confirm the change.
Back in the admin area, go to Extensions > Plugin Manager and enter "Captcha – ReCaptcha" in the search field. Click on the plugin in the results and select the Details tab. Here the Status should be displayed as Enabled – if it isn't, set it so that it is.
In the Basic Options tab, set the Theme of your plugin from the available options: Clean, White, BlackGlass, and Red. Also in Basic Options, you will notice fields for Public Key and Private Key – to get the information needed to complete the fields you will need to register your site with ReCaptcha.
Registering your website
To register your site you will need to sign up at http://www.google.com/recaptcha/. This is completely free, taking no longer than a few minutes.
Once you have registered your site, copy the Public Key and Private Key information and enter them into the required fields. Click on Save to confirm the changed settings.
Test your plugin
To test that ReCaptcha is working go to your user registration page. Here you should see a ReCaptcha box at the bottom of the page (just above the Register button).
If the plugin is working as it should, it will provide you with the following message after you attempt to register:
Your account has been created and an activation link has been sent to the email address you entered. Note that you must activate the account by clicking on the activation link when you get the email before you can login.
Your website will now be secure against automated abuse in the form of comments or bogus registrations, improving the site for you and for your users.