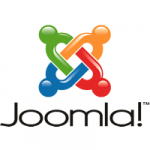 Speed is a critical aspect to any website. Not only do people expect a fast user experience, search engines do too, with Google ranking page speed as a key component of a landing page. By default, Joomla! does a pretty good job of ensuring your website doesn't run slow; however, there are a number of things that can be done to make it a lot faster.
Keep on Top of Your Extensions
Every extension that you use on your website requires system resources and disk space and, the more you have, the slower your website will be. It is important that you keep on top of your extensions by removing any that you do not use.
Uninstalling extensions on Joomla! is simple: go to Extensions > Extension Manager, select Manage, find the extension that you no longer need, check the box and click on Uninstall in the upper-right corner of the screen.
As well as removing the extensions that you do not need, you should make sure that all current extensions are up to date. New versions of extensions bring improvements that aid performance and updating to the latest release will benefit the speed of your site.
To update an extension, go to Extensions > Extension Manager, click on Update from the left sidebar menu, check the box for the extension you wish to update and click on the Update button at the top-left of the page.
Enable Caching
Without caching, Joomla! is required to load everything required on a page from the database – content, extensions, components, modules, etc. With caching, Joomla! will store these actions after the first time a page is loaded, making subsequent visits much quicker.
To enable caching you will need to go to System > Global Configuration and click on the System tab.
In the Cache Settings, next to Cache select ON – Conservative caching from the dropdown menu and click Save.
Next, to get the caching system working you will need to go to Extensions > Plug-in Manager and enable the System – Cache plugin by clicking on the Status button.
Enable Gzip Page Compression
Gzip Page Compression is a great feature that will allow Joomla! to reduce the size of your webpage so that it is able to load faster.
To enable the feature go to System > Global Configuration and click on the Server tab. Under Server Settings toggle Gzip Page Compression to Yes and click on Save.
Optimize Images
Images are an integral part of any website; however, large, slow loading images can really affect speed. To optimize images, avoid uploading large image files. For images currently on your website, you should resize and compress them using the Content Optimizer extension or a service such as Adobe Photoshop.