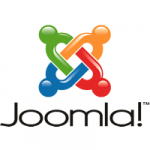 Joomla! is a constantly growing and evolving content management system, and it is important for anyone using this platform to run a website with software that is up-to-date. Using the latest version of Joomla! is essential for website security and will ensure that your website is able to benefit from the latest features.
There are several versions of Joomla! in existence; however, only versions 2.5 and 3.0 are currently supported. Anyone using Joomla! 1.0 or 1.5 is strongly advised to upgrade to a newer version of the CMS.
Migrating to a new version of Joomla!
If you are using Joomla! 1.0 or 1.5 you will need to upgrade to version 2.5, and if you are using 2.5, you may wish to upgrade to 3.0. Of course, when doing this you do not want to lose anything on your current website, which makes the process tricky as extensions and templates being used may not be compatible. It is important to be aware that a migration may require you to update or change any extensions and templates that you use before beginning work on you site.
Before carrying out any migration process, make sure that you backup your current version of Joomla!
Updating Joomla!
To get started with the migration, you will need to login to you Control Panel and go type in the following link:
yourwebsite.com/administrator/index.php?option=com_joomlaupdate
Here you will see any updates that are available and you simply need to click on the "Install the update" button to begin. If you are upgrading from Joomla! 2.5 to 3.0, before clicking the "Install the update" button, you will need to go to "Options" in the top right corner of the screen and select Update server > Short term support. This is because no long-term release of 3.0 is yet to have been made available.
In addition, when upgrading, it is only possible to migrate to the next version up from the one that you are using. To get from version 1.5 to 3.0, you will first have to update to version 2.5.
The update will take no longer than a minute and Joomla! will display a message informing you of a successful process.
Running the latest version of Joomla!
Once you are running a newer version of Joomla! it is easy to keep up-to-date with the latest system updates.
By going to yourwebsite.com/administrator, you will see a notification of any update displayed in the quick links of your Control Panel. If you wish to update (it is recommended that you do), simply click on the "Update now!" button. On the next page, you will see a message saying "A Joomla! update was found" and a button to "Install the update," click on that button and Joomla! will update your website.
The Joomla! developers are determined to stay one step ahead of hackers and spammers and release regular updates for your benefit. Using this guide will help you take advantage of every update as soon as it is available, keeping your website safe and secure.