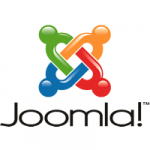 In the past, we have covered how to install and update extensions via the Extension Manager in Joomla. However, the standard method of installation is not always suitable, particularly if the extension you wish to upload contains a large number of files. Problems with installing large file extensions tend to arise when your hosting package restricts the amount of resources you can use and any attempt to upload is met with a string of error messages.
In this tutorial, we are going to show you a couple of better ways to upload extensions using upload file package and Discover methods.
Upload Package File
This first method is a quick and simple solution for installing any extension with multiple files and will allow you to get your component up and running easily.
First of all, you need to find and download the appropriate extension to your computer and, unlike a standard install, unzip it in a local folder.
Next, log in to your FTP client and upload the unzipped extension folder and its contents to the 'tmp' folder, which can be found in the root of your Joomla site.
Once this is done, head over to your Joomla admin area and go to Extensions > Extension Manager. In the Joomla installer, click on the 'Install from Directory' tab. The path to your site's tmp folder should already be entered; all you need to do is add the name of your new folder to the end of the path.
For example: /tmp/new_extension.
Click on install and you're all done.
Using the Discover Feature
This method is similar to the first, except it allows for multiple extension uploads at once. The initial part of the process is the same: download an extension to your local computer and extract it in to its own folder (if you have numerous modules, make sure that each one is extracted individually).
Next, go to your Joomla site files via FTP, find the 'modules' folder and upload all of your extracted files.
When you have done this, log in to your Joomla admin area and go to Extensions > Extension Manager and select the 'Discover' tab. All of your uploaded modules should already be listed. Click on the check box for the modules you wish to upload and click Install.
Joomla will then complete the install.
The Discover feature method can also be used to upload multiple plugins or themes. The process is the same, but files must be placed in the relevant folder: 'templates' for themes and 'plugins/content' or plugins/system' for plugins. The name of the correct folder will typically feature in the file name of the plugin.