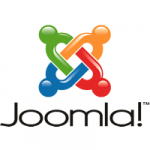 Joomla! recently released the latest version of its content management system and introduced users to host of excellent new features, one of which is content versioning.
In previous versions of Joomla! any changes made to articles would mean that only the newest revision of the content could be used. In 3.2, the developers have improved the service by allowing users to keep track of changes, and compare and restore previous versions. Content versioning is arguably the standout feature of the new Joomla! CMS, so in this guide we will show you exactly how to use it.
Using Content versioning in Articles
Content versioning is a feature unique to Joomla! 3.2, so to use it you will need to upgrade to the latest version of the CMS.
To get started with the feature, go to Article Manager > Options and make sure that Versioning is enabled for use. In Article Manager Options click on the Editing Layout tab and ensure the option for Save History is switched to Yes. Below that is the Maximum Versions option; enter how many versions of an article you wish to store in the Save History here – 3-5 is a good number.
The next step is to create a new article or edit an existing one. To create an article simply select Add New Article from the Quick Icons on your dashboard or go to Content > Article Manager > New. To edit an existing article go to Content > Article Manager and click on the Edit option from the top menu.
When you're done creating content, click on Save from the top menu (we need to stay on the page so do not click on Save & Close).
On the top menu next to the saving options you will see the Versions button, click on this to open Item Version History. Here is where you will see all of the existing versions of your article. Each version will provide information regarding the date and time of last save, with the most recent article highlighted by a gold star.
In the Keep Forever column, you can select Yes or No to choose whether a particular version of the article is deleted automatically when versions reach the set limit.
If you wish to compare your latest edit with other versions of the same piece, check the box to the left of each article and click on the Compare button in the toolbar. Joomla! will then display each article in Compare view, highlighting changes in content and configuration fields.  By clicking on the Show HTML Code button, you can also view content in HTML.
To re-publish an older version of an article, simply click on the Restore button from the toolbar.