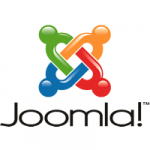 If you want to speed up your Joomla website, you need to find a way to display content to visitors more efficiently – caching will help you do this. With most websites simply displaying the same content over and over to visitors, caching allows you to store some or all of the information your code generates, place it in a file and return it when needed. This stops your site from having to connect to the database every time someone visits and lets content load quicker – 10% quicker, in fact.
Joomla has several caching options available to use out of the box; here we are going to look at each one.
Cache Settings
The Cache Settings is the place you will find all of the available caching options. You can access them by going to System > Global Configuration > System from your admin panel.
In the Cache Settings section of the System page, you will see several options, the first of these being Cache.
In the Cache dropdown menu, you will see default settings displayed as:
OFF – Caching disabled
ON – Conservative caching
ON – Progressive caching
Conservative caching allows you to choose which modules are cached and is recommended as an option for websites that frequently update content.
Progressive caching allows multiple modules to be cached at the same time and is best used on websites that are static or do not update frequently.
In a module with cache settings, the Advanced tab show two options besides Caching:
If Conservative or Progressive caching are switched on, the Use Global option will be selected. If only Conservative caching is enabled, No caching will be selected.
Cache Handler
The second setting from the cache settings is Cache Handler. This option is more advanced than the default settings and allows administrators to access any installed PHP extensions. All caching modules will be displayed in a dropdown list. If there are no extensions installed, File will be the only option available.
Cache Time
The next option in the cache settings is Cache Time. The idea behind this option is to set the cache time for your page. By default, this is set to 15 minutes; however, depending on how often your website is updated, you may want to change this time to suit. The more frequently you post new content, the lower the cache time will need to be.
Browser Caching
Browser caching is designed to make your page faster by providing visitors with a locally saved version of a webpage, rather than a new copy from the database. You can switch this on by going to Extensions > Extension Manager and editing the System Cache plugin by toggling Use Browser Caching to Yes.
If the System-Cache plugin is not enabled, you can change its status in Extensions > Extension Manager.