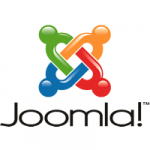 Joomla! has recently released version 3.1 as a stable download and the CMS comes with a host of new features, most notable of which is Tags. This feature is one that has been longed for by many Joomla! users and is one of the best additions that the platform has received in some time. For users of other content management systems such as WordPress, tags will be very familiar; however, the same feature on Joomla! is completely new. In this guide, we will look at how to use Tags to improve your content.
Adding Tags to Articles
Joomla! has made adding, managing and viewing Tags simple for all and it will only take a few minutes for you to get to grips with how to use them.
To add Tags to your articles, Joomla! has introduced a new area in the article publishing area. You will see this on the right-hand side of the screen below "Language" in the "Details" menu.
To add tags, you simply need to type in the word related to your content and hit Enter on your keyboard. The autocomplete box will them add them automatically. As you type in a tag, Joomla! will suggest pre-existing tags based on the letters being typed. Each tag will also include a small cross which can be clicked on should you wish to delete a tag.
Managing Tags
Once Tags have been created you can manage them from the newly created page under Components > Tags. Much like the Joomla! Categories feature, Tags can be organized into a hierarchy by choosing a parent category (Tags can only have one parent).
Each tag has its own editing area whereby you can select publishing status, access and language options.  These features can be found along the right-hand side of the screen.
Viewing Tags
On the front end of your website, tags will be displayed with three options for using them via menu links:
Tagged items – links to a list of items with specific tags and the option that will show when a link inside of an article is clicked on.
Compact list of tags – displays a list of items that have been tagged with the selected tags. Works like Tagged items but does not show link intro text.
List of all tags – displays a list of all tags in a cloud.
Contacts, Newsfeeds and Weblinks
The new Tags feature is integrated with Contacts, Newsfeeds and Weblinks as well as articles. It is possible for each of these extensions to share tags.
Using Tags will help you to unify a website in a way that Categories cannot and will improve the user experience for both the admin and the reader. The Tags feature is only available on Joomla! 3.1 and to access them, you will first need to download the update.