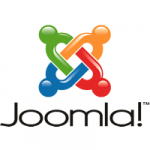 If you run a large website and rely upon a team of Administrators and Super Users in remote locations to provide content, Joomla! 3.1 features a useful Messaging component that allows users to send and read private messages. In this tutorial, we will show you how to use this extension.
Sending Private Messages
Before you attempt to send a message, you should know that this component only allows private communications between Administrators and Super Users.
The Messaging extension is already installed by default.
To send a message directly from the Joomla! admin panel, go to Components in the top menu of your dashboard and select Messaging > New Private Message.
In Private Messages Manager, there are three fields: Recipient, Subject and Message. To choose a recipient, simply click on the icon to the right of the field.
Once you have entered your message, click on Send in the top left corner of the page. Your message will then be sent to the recipient. Any new PM will be displayed as a notification (small envelope icon) in the footer of the Joomla! dashboard.
If the user has the default email notification option set, they will also receive an email containing a link to the message.
Reading Private Messages
To read your private messages, go to Components > Messaging and click on Read Private Messages.
In Private Messages Manager: Messages all received messages will displayed along with information on whom it was sent from and when it was sent. Unread messages will show a red circle. Simply click on the message to read it.
You can reply to any received message by clicking on Reply from the top left corner of the page.
Configuring Message Options
Message settings can be configured by each individual user to suit their personal preferences. Options that are changed will only apply to that user – no settings are global.
Go to Components > Messaging and select My Settings. Available settings are as follows:
Lock Inbox – allows you to lock your private inbox. Set to No by default.
Email New Messages – allows you to receive notifications by email. Set to Yes by default
Auto-purge Messages – removes private messages after a certain number of days. Set to 7 by default.
If you access your Joomla! website on a regular basis and are likely to receive a high number of messages, you should set the auto-purge feature to a lower number. To prevent your email inbox from being overloaded, you should also set Email New Messages to No.