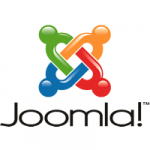 The Joomla! 3.1 Search Component is a tool that allows you to analyze search data and tweak your website based on the information of how people are using the search function of your pages; this allows for a better experience for your visitors. It also allows you to customize the search settings. Knowing how to use this tool can really enhance the Joomla! 3.1 experience and in this guide we will show you how to do just that.
Using the search statistics
By default, the Joomla! Search Component will have the Gather Search Statistics option disabled. In order to analyze data, you'll need to make sure that it enabled, so that is where we'll start.
First, log in to your Joomla! dashboard; then go to Components > Search and click on Options close to the top of the page. In Options, change Gather Search Statistics to Yes and click on Save & Close to register the change.
Viewing searches
With Gather Search Statistics enabled, the next step is to see what sorts of keywords visitors are searching for. To do this you simply need to go to Components > Search. There you will see a list of all words and phrases searched for on the site, along with the number of times the particular word was searched for and the number of results for each search.
Next to Search Phrase and Hits, you will see a column called Results and Off next to each phrase. Off is set by default, so to find how many search results there are for each phrase you will need to click on the Show Search Results at the top of the page.
The more people that use your site, the more search data there is going to be. If this gets to the point where it becomes difficult to find what you are looking for, you can reset search data by going to Components > Search and clicking on Reset.
Customizing site search
Joomla 3.1 makes it possible to customize the way the search function of your website works. Go to Components > Search and click on Options and you will see several search settings:
Use Search Areas – this option lets users search the site through only certain types of content. Users will be shown a Search Only option and can search through a specific area such as "Blog" or "News".
Created Date – this setting disables the default "Created on" date shown by Joomla! in search results.
OpenSearch Name and Description – the OpenSearch feature is prominent on the Firefox browser and users visiting your website will have the option of having a custom toolbar that allows them to search your website only.  This setting allows you to create a name and description for that toolbar.
Search For – This option allows you to let users search for All words, Any words, or Exact Phrase.
After having adjusted the settings to suit your preferences, click on Save to set the changes.