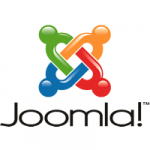 If you run a content-heavy website that features multiple categories, you may find yourself in need of submenus to better optimise content for visitors. For example, if your site has a section about sports, you might have submenus for NFL, NBA, and Soccer.
Typically, these menus will be displayed in dropdown form in the main navigation or in the sidebar, each with a different number of levels depending on the sub-categories. In this article, we are going to show you how to work with levels so that you show multiple or specific levels.
Publishing a Menu
In Joomla, menus are displayed as Level 1, Level 2, Level 3, etc. Any submenus that are created are then displayed as Level 1 A, Level 2 A, Level 3 A, and the same for other levels.
To publish your module, login to your Joomla dashboard and go to Extensions > Module manager > New > Module menu. Next, select a position for your module and choose the menu that contains the menu items that you require.
When publishing a menu module, you will notice several settings. By default, these settings will be displayed as follows:
Select Menu Menu Levels
Base Item Current
Start Level 1
End Level All
Show Sub-menu Items Yes
Clicking on Publish will see your menu module created with all menu links displayed.
Showing Specific Levels
Now, say that you wanted to display Level 2 or Level 3 menu items only in your sidebar. This will involve configuring the settings to match your requirements.
If it you want to show only Level 2 items you will need to select Level 2 A from the Base Item dropdown and set both the Start Level and End Level to 2. When the menu is published, only Level 2 A and Level 2 B will be displayed.
If you only wish to show Level 3 Items, you should select Level 3 A as the Base Item and set the Start Level and End Level to 3. The result will be Level 3 A and Level 3 B displayed.
If your requirements are such that you need to show items from Level 2 and Level 3, you will need to make Level 2 A the Base Item. The Start Level will need to be 2 and the End Level 3.
Menu levels can sound rather complicated, but they are really not. Once you have played around with the different configurations, you will soon get the hang of it. If you are going to be creating a number of levels for different menus, it is probably best to do the work in maintenance mode. You can put your site into maintenance mode by going to System > Global Configuration and selecting Yes next to Site Offline.